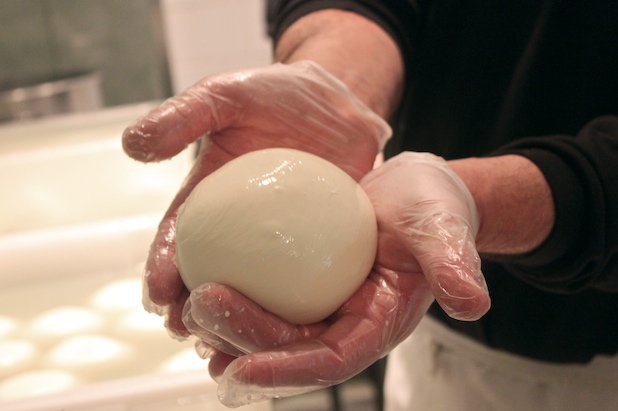 style="float: right; margin:10px">
At Di Palo's in Little Italy, the Di Palo family has been upholding a longstanding tradition of making fresh mozzarella. From technique to tools, it's all been kept in the family, with a history stretching back to 1910.
Brothers Lou and Sal Di Palo run the Italian foods store that doubles as a certified dairy. With help from René, a Di Palo's employee, we went behind the scenes to learn how to make their mozzarella.
They make it daily, which Lou explains is the only way. With our step-by-step how-to and a little practice, you can have fresh handmade mozzarella in about 20 minutes. Or just sit back and learn how it got from a massive curd into your Caprese salad.
How to Make Di Palo's Mozzarella
See more of The Daily Meal's cooking tips and recipes: