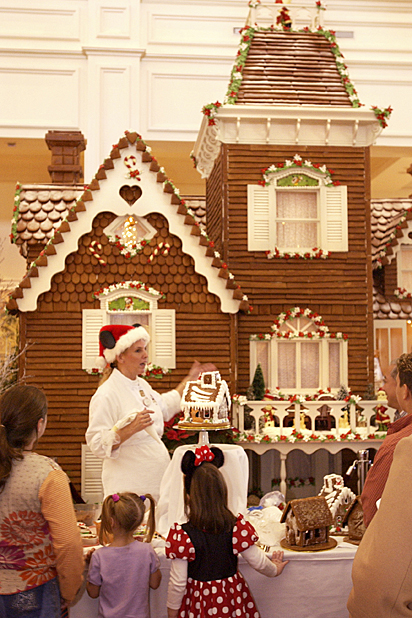 During the holidays, decorating gingerbread houses is a tradition in many families, along with cookie decorating, that everyone looks forward to. However, given people's competitive spirit, there is always someone looking to up the ante to see who can create something bigger, better, more intricate, even more modern.
The thrill of creating over-the-top gingerbread houses has even spread to The White House. Last year, they used over 150 pounds of gingerbread and 250 pounds of white chocolate to make their creation. This year, they went local. While the manse weighs over 350 pounds, a whopping 30 pounds of honey contributed to its creation.
One of our favorites is the nearly life-sized gingerbread creation made, from scratch, by the Disney pastry chefs at The Grand Floridian.
10 Over-the-Top Gingerbread Houses
Looking for more holiday creations from The Daily Meal?
Christmas Menus for Every Budget
11 Ways to Stay Healthy During the Holidays