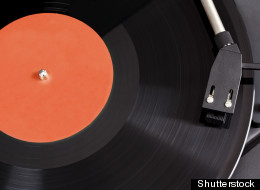 By Glen Creason with Marc Horton
Los Angeles Public Library Reference Librarians
This is a shout-out about Freegal (login with your LAPL library card number and PIN), the digital music service provided by the Los Angeles Public Library, that lets you download three songs per week for free and without any DRM restrictions.
I write here about my experience not as an administrator since I am not one of those, or even as a librarian although I am one of those. I offer this opinion only as an impenitent bin rat that has collected songs going back to the original days of vinyl. I am joined here by the most knowledgeable younger generation bin rat I know in assessing the values of said service without any discussion of the overall budget or philosophical dialogue on the subject. We are here to talk very cool songs that library users can download in view of possibly buying "records" to support the artists featured in Freegal. Once upon a time, I listened to the radio to make song epiphanies, but slowly the flow of discoveries from programs that introduced listeners to great sounds from the past and present have dwindled away to a dribble. Here, the library steps in to create musical synapses.
Back in the days of vinyl records; at places like Aaron's or Pooh Bah or Rhino or Rockaway or way back to Field of Zaad there was a sound in the stores of a soft flap-flap-flap. Men, women and even kids flipped through records in search of that great find, even lowering their breathing like yogis to achieve a higher level of concentration. Later, it was the tap of CD cases. And now it is just the hopeful tap of a finger on a mouse. While there is the absence of the atmosphere of olden days of a shop with arrogant clerks, today's music gem-seekers finally have an advantage over the old-timers sweating over musty bins of vinyl. The proof is in the prime cuts that can be plucked from the tall tree of free music downloads on the library's website under the e-media link. Once, Mister Horton, my co-conspirator described us as sons of different musical mothers, and while I am of another generation, I believe we are related by a common good vibration. Going by age, Marc's finds appear first and are followed by one of mine.
To see more of old Glen's finds, visit his blog.
Freegal: The Free Public Library of Cool
Of course, a librarian should approve of an Australian band named after a classic Saul Bellow novel/character. Slightly fractured folk-rock with cinematic flair and poetic ambition.

Gorgeous ballad featuring two of the queens of Brazilian pop music.

No, not the Scottish bag piping army regiment, but an indie rock band that may be LA's spangliest secret pop treasure. Their records have more meaty hooks than a Hormel cannery.

Haunting, solo acoustic instrumental guitar sounds from a gifted composer and player, much in the vein of John Fahey and Leo Kottke.

Beatle-esque lo-fi garage rockers from Austin who have, much to the unbridled happiness of the fifteen people in the world who have heard them, recently reformed. Guided By Voices fans take note.

Ode to two of the great songwriters of The Band, by a band of southern rockers who know their own way around writing smart, hard charging tunes.

Husband-and-wife team that has quietly made some of the most intimate, beautifully sad folk-ish music of the past couple decades.

A band really only notable for having once featured a pre-T.Rex Marc Bolan, but this tune is an irresistible, slightly disorienting psychedelic artifact.

Seven minutes of incandescent, glorious jazz-gospel noise that will have you hollering in tongues and waving your hat around and dancing on your chair, whether or not you are wearing a hat or anywhere near a chair.

One of the few rock bands to earn the right to be called "unclassifiable." The rockin'est, wittiest, most fearless bar band in the galaxy.

Is this Ska? Rocksteady? Reggae? Let the egghead musicologists figure it out. What it is is a group of first-rate musicians who went on to perfect and define the soulful music coming out of Kingston in the mid-1960's.

From their final, most avant-garde record, before they morphed into the country-flavored Mojave 3. A slowly unfurling, blissed-out vapor trail of sound.

If you have room for only one seminal skate-thrash classic song on your iPod, this should be it.

Forget everything you've been told: punk rock started in the Pacific Northwest, in 1964, with The Sonics' first recordings.

Groovy and cerebral dance-pop from a band with a virtually Google-proof name that deserved to be much bigger. Worth a listen just for the killer boogie-woogie piano solo by Jools Holland on the outro.

Before becoming half of the platinum selling pop duo Everything But the Girl, young Ben Watt put out a winsome solo record, featuring this earnest, breezy take on a Bob Dylan classic.