With Christmas just a few days away, the Parking Ticket Geek has holiday gift ideas for that parking ticket challenged person in your life.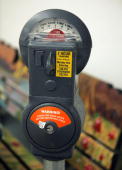 PRODUCT: Chicago Parking Meter
Yes, you can buy your favorite parking ticket scofflaw, their very own Chicago parking meter.
For a mere 800 smackeroos, you can bring 75 pounds of metallic joy into your loved one's living room as a constant reminder of their inability to put a single shiny quarter into parking meters all over Chicago.
The only place you can buy a genuine Chicago parking meter is at the City of Chicago Store located downtown at 163 E. Pearson (at Michigan Avenue).
"We do [sell a lot]," said store employee Michelle Diaz. "I had six of them in October and now I only have one left."
Since there is only one left, you need to move fast.
But don't sweat it too much, according to Diaz, there should be more in stock by February.
COST: $800.00 each from City of Chicago Store, 163 E. Pearson (Pearson & Michigan). Call 312-742-8811 for more information.
FEATURES:
* A real parking meter, taken from the streets of Chicago.
* Fully functional
* Weighs 75 lbs.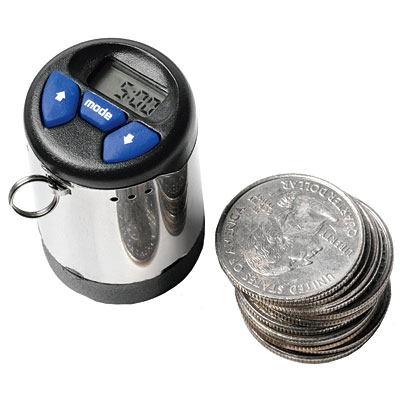 PRODUCT: Parking Meter Alarm with quarter holder
COST: $9.99 each from Spoon Sisters
FEATURES:
* Alarm that can be set in 5 minute increments
* LCD readout
* Holds 10 quarters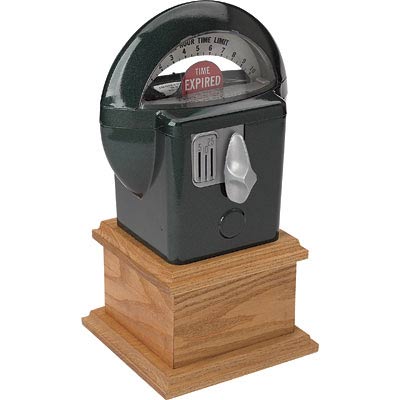 PRODUCT: Parking Meter Bank
COST: "Only" $159.99 from Northern Tool
FEATURES:
* Real, working parking meter head.
* Accepts nickels, dimes, & quarters.
* Hardwood base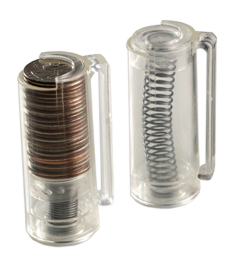 With the parking meter rate increases just a few weeks away, people are really going to find need for these.
PRODUCT: Quarter Dispenser
COST: $2.99 each from The Container Store
FEATURES:
* Holds 30 quarters
* Spring loaded
* Clips to purse, backpack, belt loop
Check out The Expired Meter for all sorts of info on fighting Chicago parking tickets, parking news, red light cameras and more.

SUBSCRIBE TO & FOLLOW THE MORNING EMAIL
Start your workday the right way with the news that matters most. Learn more