American skiers and snowboarders have been sharpening their edges in anticipation of the upcoming Presidents' Day Weekend. To some, it is just another long weekend, but for mountain enthusiasts it's an opportunity to shrug off the worries of the workweek and get out on the mountain for some carefree riding and gliding with the family!
One of the most popular destinations on the East Coast for the long weekend is the legendary Mont Tremblant. This European-style ski town has seen some fantastic weather this season so far and is currently 100% open for skiers and snowboarders to take part in its many groomed trails and backcountry slopes.
Mont Tremblant has been rated the #1 resort on the East Coast for fourteen consecutive years in a row -- and for good reason. Since the season began, they've seen well over 100 inches of natural snowfall. This is a pretty big deal for ski resorts in North America, as the continent has been enduring one of the most sporadic snowfall seasons in recent memory. Not the case in Quebec. Great snowfall and consistent weather have allowed Tremblant's snow operations to produce a solid base across all 654 acres of the mountain, which will last for the entire season.
All chairlifts are fired up and ready to provide skiers and snowboarders access to all 95 of the resort's diverse trails. They've gotten a couple inches of coverage so far this week and have more potential snowfall in the forecast!
Not only are Tremblant's slopeside conditions fantastic, but their available lodging and accommodations are a cut-above-the-rest as well! The European-inspired village is an absolute blast to visit; between the dining, shopping and off-mountain activities, you'll be hard-pressed to find any lulls in your days spent at Tremblant.
Mont Tremblant is the perfect place to bring your family. In addition to good ol' fashion quality time on the mountain and ice rink, you can also cart the kiddies over to the evening tubing sessions that go from 6 p.m. to 9 p.m. You'll get to rip down the tube slalom run and be whisked back up by the neighboring magic carpet so you can do it all over again, and again, and again!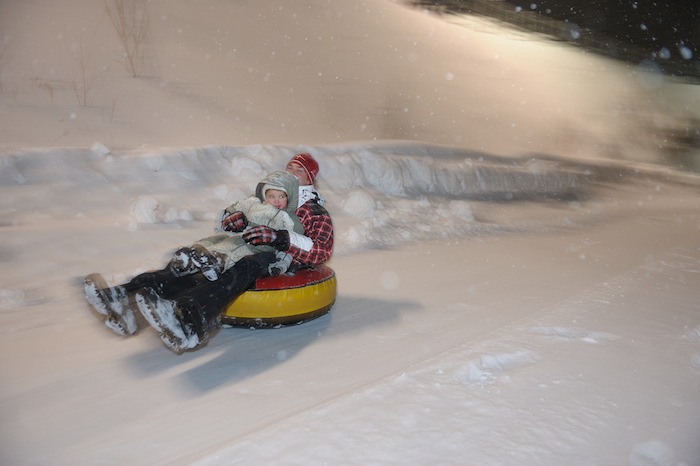 When thinking about Tremblant, one cannot help but think of Toufou, everyone's favorite resident white-tailed reindeer! Toufou is Mount Tremblant's official mascot and hosts daily "Crazy Games," which include such fan favorites as giant volleyball. He can be spotted all around the resort with lots of laughs and good times guaranteed to be following close behind.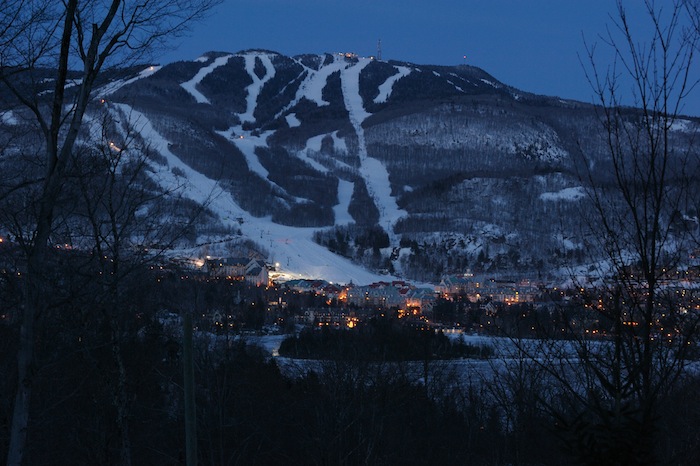 Once the kids are all tuckered out from romping around the village with Toufou, their bedtime means playtime for Mom and Dad! There are a ton of great adult-themed activities around Tremblant. Every Saturday night starting at 8 p.m., the village holds "Saturday Night Fever" which will keep you dancing until the wee hours. Mardi Gras is going to be a hoot as well, with an open-air disco and outrageous carnival atmosphere throughout the entire community.
SUBSCRIBE TO & FOLLOW LIFESTYLE
HuffPost Lifestyle is a daily newsletter that will make you happier and healthier — one email at a time. Learn more