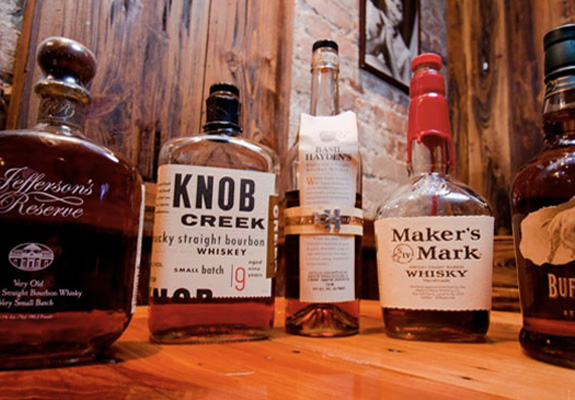 Introducing a Reward that makes Denny's Rooty Tooty Fresh & Fruity look paltry by comparison: The Five Bourbon Feast at the UES's authentic down-home BBQ headquarters, Southern Hospitality. For just $35, you'll get a gut-busting meal paired with a quintet of boutique brown liquor including Buffalo Trace, Basil Hayden, Knob Creek, Maker's Mark, and Jefferson Reserve -- though if you know George, you know that guy never holds back -- especially when he's upset at that sassy Florence!
And now, the Feast part, in which you get:
4 Baby Back Ribs
2 Memphis-style Ribs
1 BBQ Chicken Breast
1 Scoop of Pulled Pork
2 Sides (13 options, from "BBQ Spaghetti" to Collard Greens w/ Ham Hocks)
1 Tasty Biscuit
So, gather together some friends who also like food, booze, and serious value , and take down your Reward while catching the suddenly interesting Knicks and Nets on So-Ho's many giant flatscreens -- though after five bourbons, you'll be feeling anything but 'Melo.
But you might be feeling "Deron"! Grab this ridiculously low-priced Reward right here.