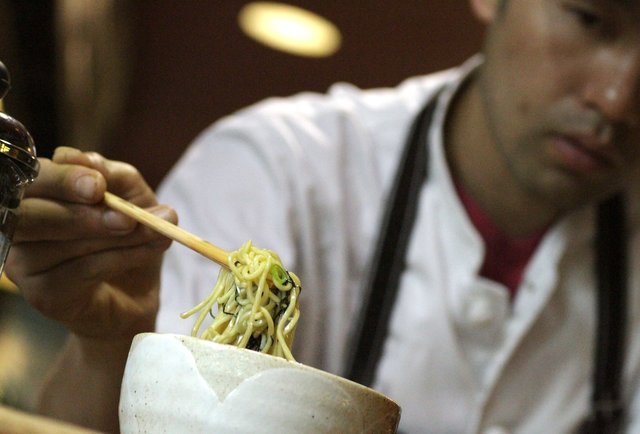 Anyone who has ever been to college, Japan, or upscale New York grocery stores knows that ramen is the most delicious food on the planet. Sorry, pizza, Mexican food, and that kind of spicy snack stick that comes in good bar mix.
And as ramen's popularity increases around the world, so do innovations. Take a look at five of the craziest ways people have made ramen even more awesome: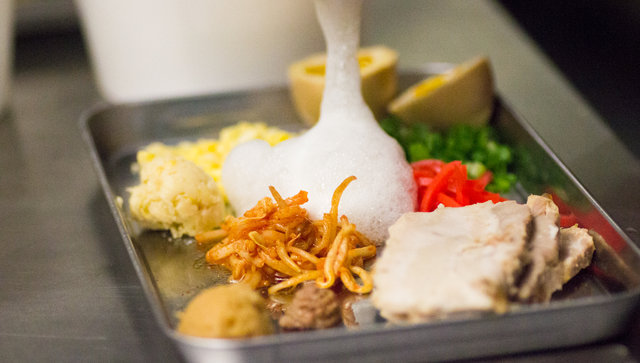 Ramen Innovation: Sapporo Beer Bacon Miso Ramen
Why Is This Awesome? Head to Austin for this beaut from East Side King at Hole In The Wall. It's a dish dreamed up by Top Chef winner Paul Qui and a pal. It's also worth checking out other dishes from this awesome spot.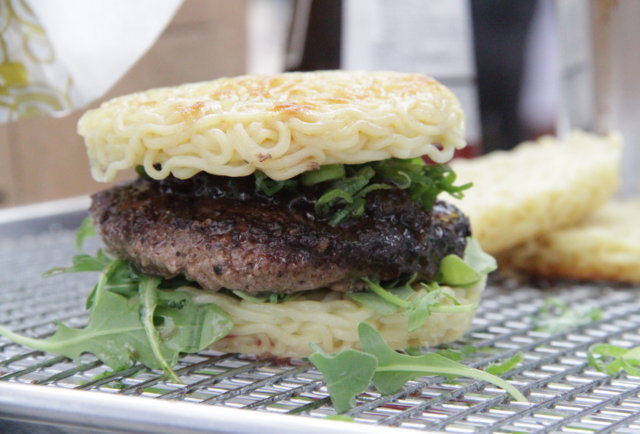 Ramen Innovation: The Ramen Burger
Why Is This Awesome? You'll have to wait in line for this puppy in Brooklyn, but it might be worth it. The burger patty's topped with a "sweet, savory sauce", and it's sandwiched between two golden-brown "buns" of noodles. It's never been so worth it to indulge in one of the seven deadly sins. Gluttony, not prostitution.
Ramen Innovation: Cucharealo Top Ramen
Why Is This Awesome? Named one of the top 10 instant noodles by ramen connoisseur TheRamenRater.com, this combines everything you love about Mexican food (700mg of salt per serving!), and a little bit of heat (chili powder, cumin), with the Japanese classic. He even added fried eggs and shredded cheese to the mix, which sounds genius to us.
Check out the two craziest kinds of ramen around... snow ramen and ramen ravioli (?!) in the full story on Thrillist.com!