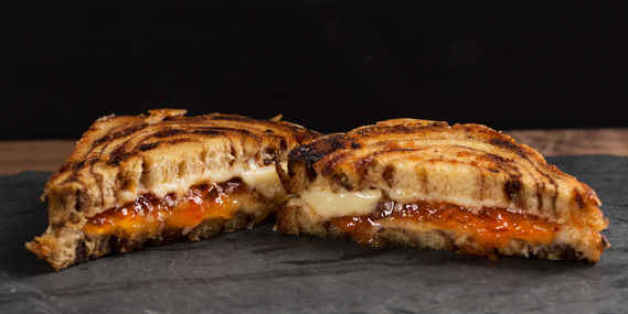 When the folks at Cinnabon decided to get into the pizza game last year, we initially winced. Not because the idea of a hybridized cinnamon roll/pizza monster wasn't appealing. But because we knew we could do better. Behold: the cinnamon roll grilled cheese, a savory take on the only thing your Mom knows how to cook, complete with melted sharp cheddar and hot pepper jelly. Your move, Cinnabon.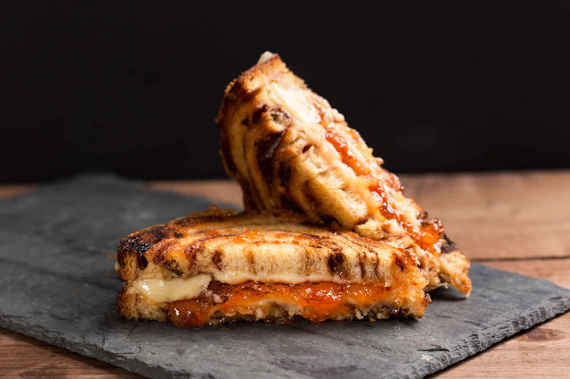 Credit: Drew Swantak/Thrillist
Cinnamon Bun Grilled Cheese Recipe
Total Time: 6 minutes
Yield: 1 sandwich
2 slices cinnamon raisin bread (Trader Joe's cinnamon roll bread is particularly good)
1 tablespoon unsalted butter, softened
4 ounces extra-sharp cheddar, grated
2 tablespoons hot pepper jelly
SUBSCRIBE AND FOLLOW
Get top stories and blog posts emailed to me each day. Newsletters may offer personalized content or advertisements.
Learn more