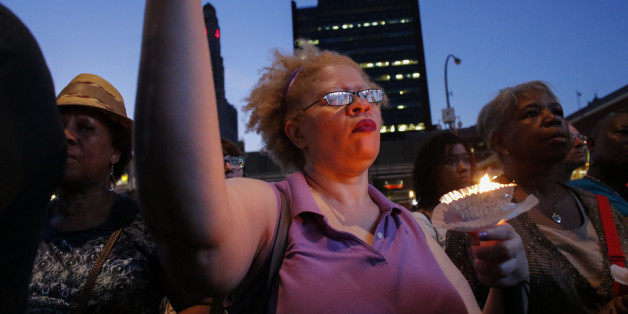 Following the nine murders in Charleston, the most amazing thing has been the public reaction of the victims' families, who have, as they say, refused to let the mass murders push them into hatred. Instead of calling for revenge, or even "justice," they offered forgiveness. It is the strongest affirmation of nonviolence that I have ever heard.
Now all us white folks, listen carefully: The ball is in our court. It is up to us to get the guns off the street and to become nonviolent ourselves. If we're just bystanders and grievers, we're giving the support of silence to the racists among us.
This Blogger's Books and Other Items from...
SUBSCRIBE TO & FOLLOW BLACK VOICES
Get top stories and blog posts emailed to me each day. Newsletters may offer personalized content or advertisements. Learn more