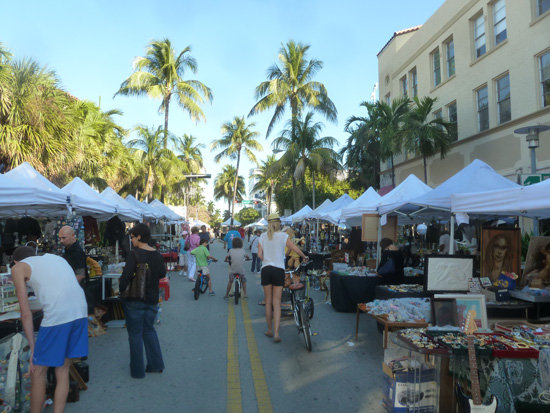 The Lincoln Road Antique Market is in full swing for the season and it's always fun to walk around and see what you'll find among the treasures. It's a bit larger this year and extends onto a few more side streets.
Tony and Lou, organizers of Lincoln Road, are also organizers of the Mayfair Antique Market in Coconut Grove. What's special about the Coconut Grove market is the set-up. It's like walking into a BritCom, you know, a British TV Sitcom, something like, Are You Being Served?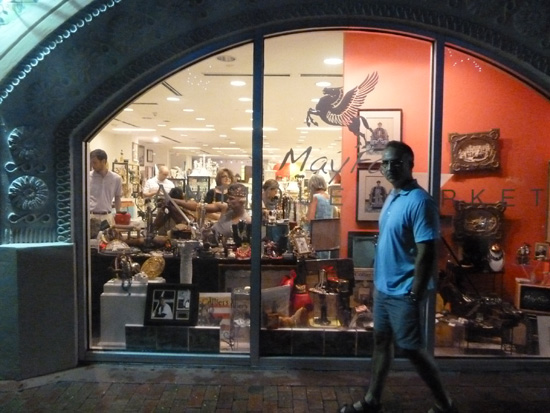 As you enter, you might find Mike playing at the piano; he's made the Elly Mae music, from the Beverly Hillbillies, my entry theme. You know that music they play whenever Elly Mae enters the scene? Well, that's mine now.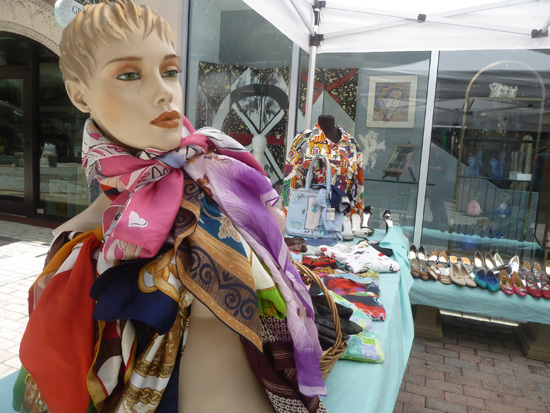 You may hear Niki and John performing too, at the piano, they do a lot of Broadway and live shows break out every now and then. John has tons of cuff links, thousands of pairs and Niki has her specials just in from her Paris trip -- lots of Pucci, Gucci and Fiorucci. Many of the vintage fashions that Catherine Zeta Jones is wearing in the new Rock of Ages movie, came directly from Niki's collection.
In another area, Angela is making lunch and Charlotte is showing off her original Alexander Calder prints. Frank has funky furniture from the 1960s, we used to have one area we would call the Merv Griffin set, something out of an old Seinfeld episode.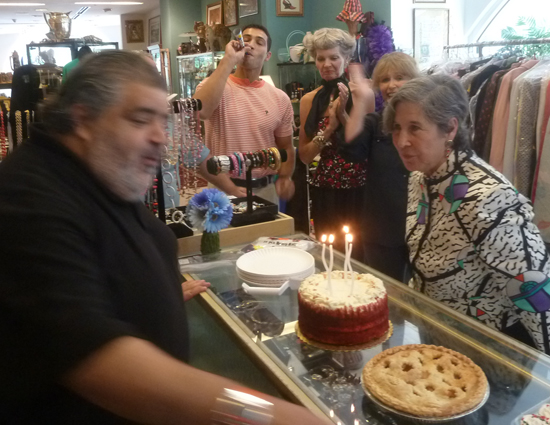 But the best part is to stand back and just see who comes and goes. It's like its own sitcom or even reality show. Leigh pops in with her five yorkies, all in roll-on carry-on bags or Mary stops in after just getting back from India, to show off what she got there. And there is always some sort of birthday cake for someone or something. Just last week, the group celebrated Niki's birthday. And all this is surrounded by the most amazing antiques and collectibles.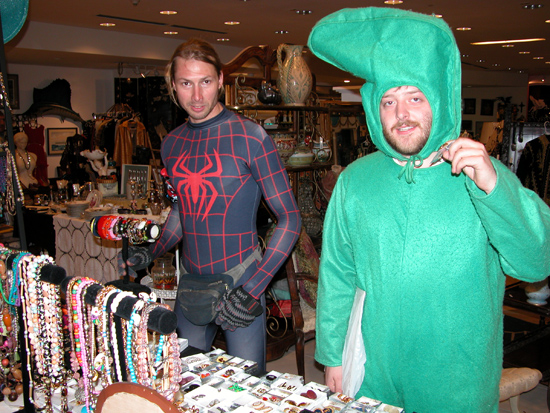 I got a brand new Armani suit for just $50! There are toys that will transport you back to your childhood and the fine art and collectibles fill every nook and cranny. If you're in the area, stop by and sit a spell. It's a little bit of the BBC mixed with a Noel Coward play. We even ran into Spider-man and Gumby shopping one time! Come in, stand back, and take it all in and find a bargain or two in the mix!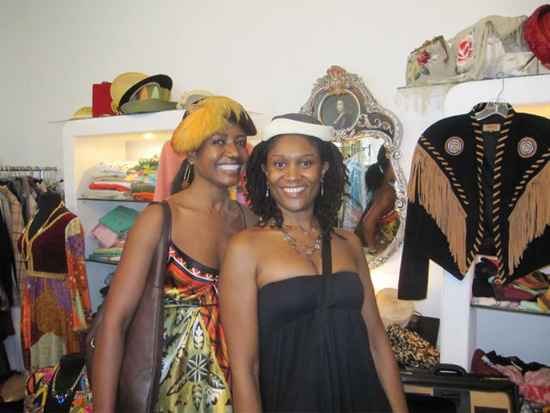 The Lincoln Road Antique Market schedule for the rest of the season is January 8, 22 and 29; February 5, 19 and 26; March 11 and 25; April 15 and 29 and it winds down on May 6, which is the last one for the season. The Coconut Grove Antiques Market at 2911 Grand Avenue, at the Mayfair Promenade is open every Friday, Saturday and Sunday, all year, from 11 am to 6 pm.
SUBSCRIBE TO & FOLLOW THE MORNING EMAIL
The Morning Email helps you start your workday with everything you need to know: breaking news, entertainment and a dash of fun. Learn more