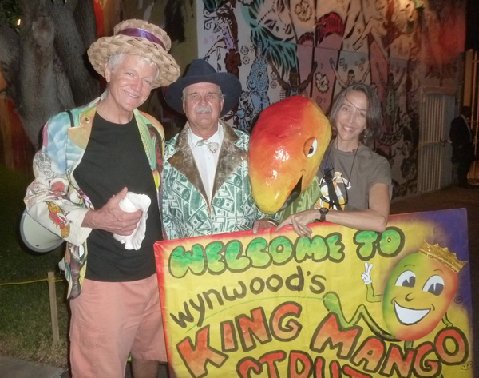 Over the last couple of years, the King Mango Strut, a staple in Coconut Grove for 30 years, has split up. There are two Struts now! Glenn Terry, one of the founders of the original Strut, was "let go," and now has his own version of the King Mango Strut, which is outside Coconut Grove. By the way, the original Coconut Grove King Mango Strut is a big deal on the streets of Coconut Grove on December 31 this year; start time is 2 pm in Center Grove. Above are Glenn and Francesca Terry, flanking Bob Deresz, organizers of this year's Wynwood Strut.

The wild, parody parade did not disappoint. And the young, hip Wynwood art crowd was the perfect energy needed to enhance the Strut experience.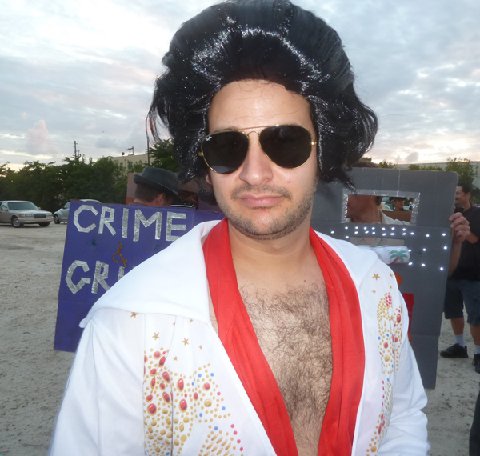 Glenn is proud to say they planned this Strut on a shoestring, avoiding those pesky Miami permit and police fees and lots of the signs used were recycled campaign posters conveniently picked up off the streets, left over from last month's elections (the politicians are great at smothering us with campaign signs, but after the election, they have no intention of removing their signs, which worked out for the Strut). From Elvis (didn't I see him in the Great Grove Bed Race this year?) to Governor Scott, everyone was represented and mocked.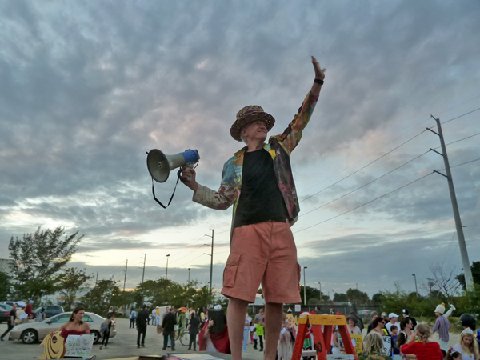 "We have re-invented the parade concept, we've gone Extreme Green," says Glenn. The Strut's Grand Marshal was Mr. Green himself, South Miami Mayor, Phil Stoddard. The popular FIU professor was elected two years ago on a platform stressing environmental issues. He'll walk the parade with the aid of crutches. Last month he broke a leg doing what more politicians should do, riding a bike.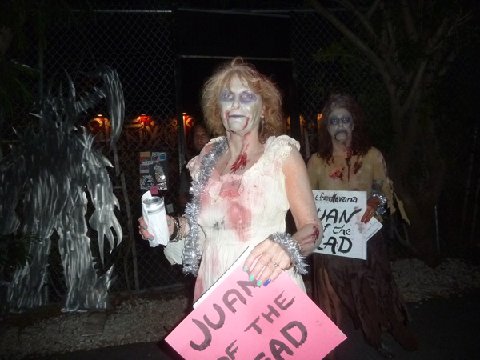 Zombies were a big part of this year's strut, along with many cow and fish headed people.
And it started with the usual Little Miss Mango pageant.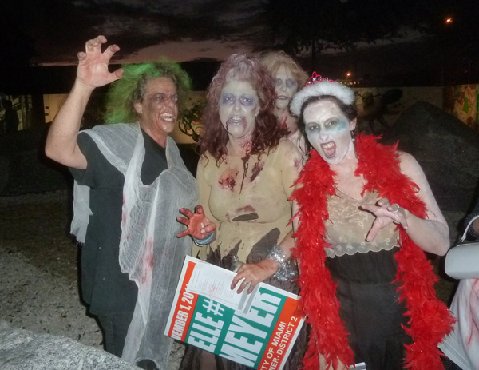 Here you can see an old Michelle Niemeyer campaign sign was used by the zombies, whoi started off the Strut by doing the Michael Jackson Thriller line dance.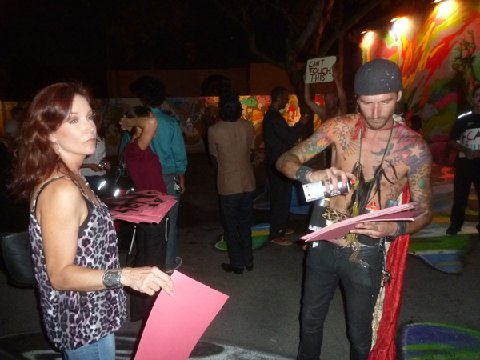 The real artists mixed and mingled with the Strutters, making it a surreal yet quite real experience. Surrounded by the brightly painted Wynwood Walls, it was an accidental circus.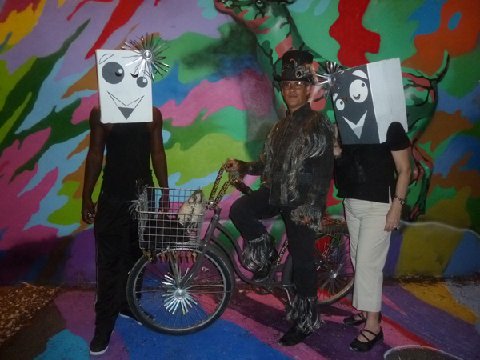 I don't think Glenn and his group were quite prepared for the artists and musicians
and all the added fun and excitement that the Wynwood Gallery Walk brings out. Add
food trucks to the streets and it was an amazing evening.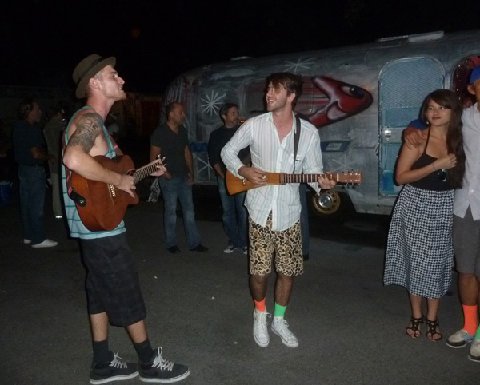 They all promised to do it again next year, and the gallery owners mulled the thought
of what it would be like to have an actual parade, out on the streets with floats and such
rather than just keeping it in the parking lots and private property areas.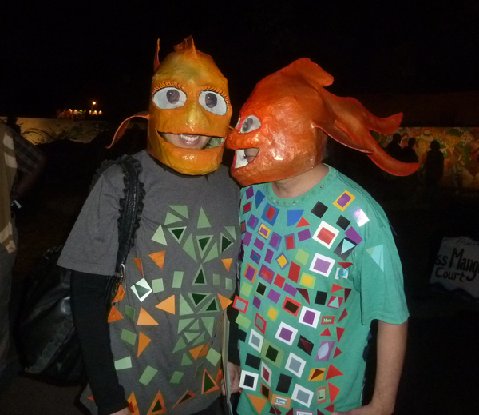 SUBSCRIBE TO & FOLLOW THE MORNING EMAIL
Start your workday the right way with the news that matters most. Learn more