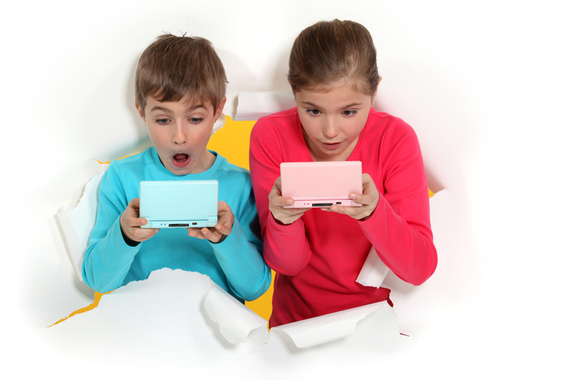 In 2011, American Academy of Pediatrics published a study that found that depression, anxiety, and poor grades in school may be the result of too much gaming.

According to psychologist C. Shawn Green, in the same way we learn to read, use a map or play the piano, video games can and do change the actual physical structure of our brains. Green likens this to exercising in order to build muscles.

Based on a Queensland University study, playing video games is a better option than TV for young children.
Pay Attention. Treat video games the same way you treat television and other media -- monitor it.

Be a functional parent. Pay attention to your child's character. For example, if I had a highly-aggressive son, I wouldn't give him any violent games or allow him to watch violent programs. You just have to realize when to say yes and when to say no.

Variety Rocks. How about providing all kinds of creative and learning outlets? Books, music, arts and crafts. We don't only have to dump our kids in front of TVs and computers.

Teach Responsibility. Are your kids doing their homework, their assigned chores, cleaning their rooms and making their beds? What about their grades? You have to be watchful and create balance.
Not Enough Exercise. If your child is spending too much time indoors due to any potential addictions, limit the time they're allowed to spend playing at them.
SUBSCRIBE AND FOLLOW
Get top stories and blog posts emailed to me each day. Newsletters may offer personalized content or advertisements.
Learn more