Do you have the feeling, as I do, that in the overwhelm of everyday life, we're getting too much of stuff we don't need, and not enough of what we do? Herewith my first set of suggestions about how to redress the imbalance: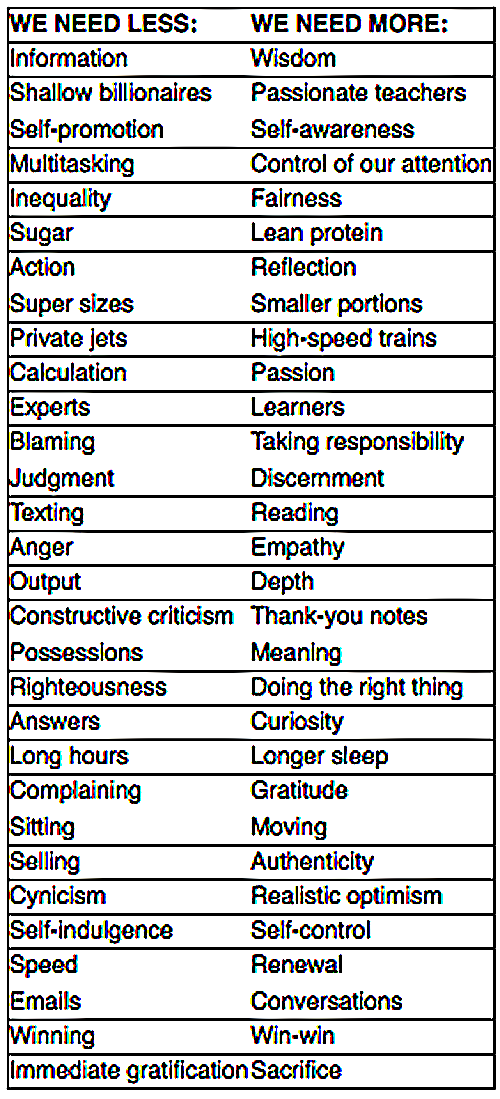 SUBSCRIBE AND FOLLOW
Get top stories and blog posts emailed to me each day. Newsletters may offer personalized content or advertisements.
Learn more