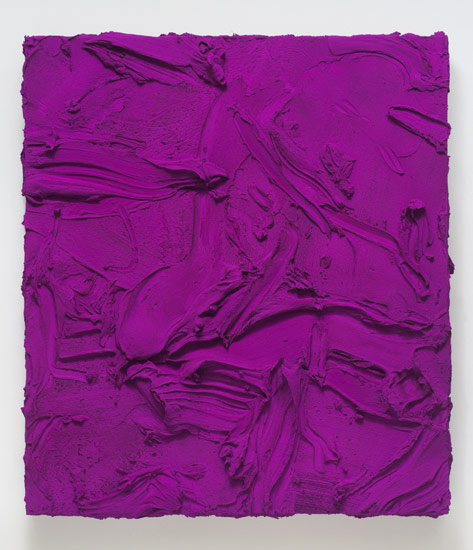 Jarrow, 2011, pure pigment on aluminum, 69 1/4 x 62 15/16 in. (176 x 160 cm) , Courtesy of L.A. Louver, Venice, CA
Jason Martin's work enters into that fine area where two- and three-dimensionality exist together. Taking the concept of painting and expanding it to encompass sculpture, these pieces force the viewer to exit the notion of classifying the work as a singular type of vision. The texture of these manmade plains, is reminiscent of earthly striations, vistas of wind and waterswept lands, carved by nature.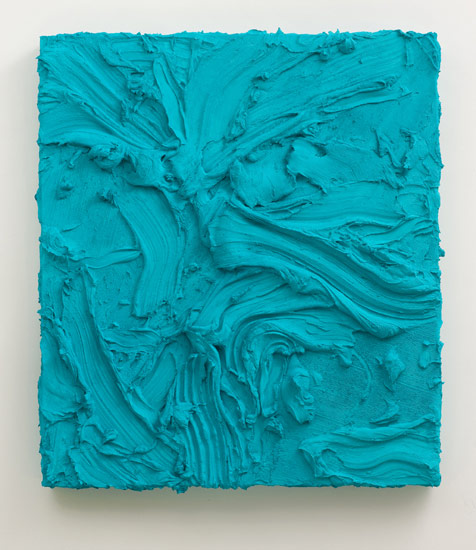 Moon, 2011, pure pigment on aluminum, 78 3/4 x 70 7/8 in. (200 x 180 cm), Courtesy of L.A. Louver, Venice, CA
The pigment used as color is brilliant and sharp yet also organic in its powdery velvet likeness. It's as if a rare mineral has been ground down and then floated away, landing on the surface of landscapes familiar and extraterrestrial. Some of the pieces are as large as 6 x 6 feet and they surround you with an intensity that is visceral and emotion provoking. The work is seemingly abstract and minimal yet it doesn't sit there quietly unassuming. Instead it powerfully vibrates outwardly drawing you in, close up and personal, taking on big meaning by involving you in its physicality.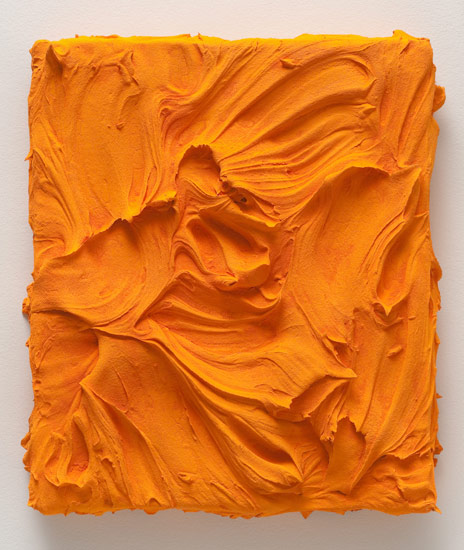 Rajah, 2011, pure pigment on panel, 25 1/2 x 22 in. (65 x 56 cm), Courtesy of L.A. Louver, Venice, CA
SUBSCRIBE TO & FOLLOW THE MORNING EMAIL
The Morning Email helps you start your workday with everything you need to know: breaking news, entertainment and a dash of fun. Learn more