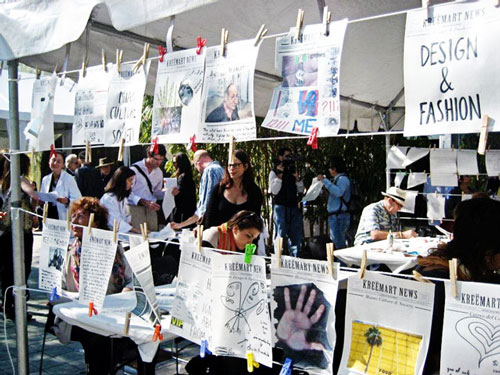 My friend Leticia De Mello Bueno created the newspaper below. Leticia said the newspaper was actually digestible, as it was made of a material similar to a communion wafer. She only took a small bite.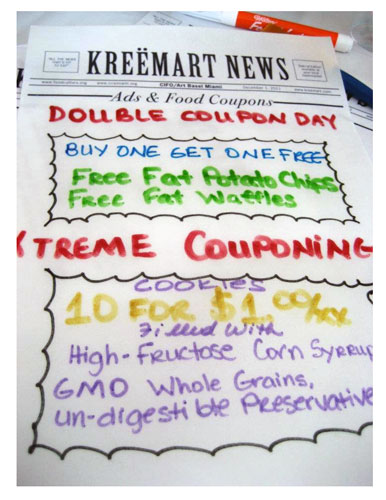 People could choose to work on different sections of the newspaper at Thursday's breakfast event, including Advertising and Coupons, Chronicles of Wynwood, Food and Gastronomy, Politics and Economy and Miami, Culture & Society.
Here's how organizers described the event:
The collective "publication," created by Miralda/Food Cultura, aims to reflect the urban cultural context and human presence at Art Basel Miami Beach on the pages of Kreemart News, peppering reality and perception with a creative, ironic and critical edge. Participants are encouraged to think about the parallels between obtaining and absorbing information and consuming and digesting food.
I'm not sure if Leticia reflected on all of that (she is a very contemplative person), but she had a really good time.

You can find more about food and Art Basel at my new project Sound Bite, which asks, "What does South Florida taste like?"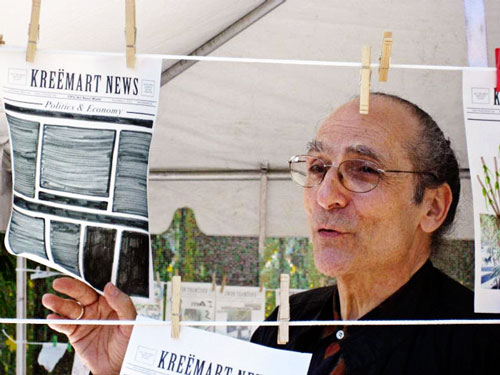 Spanish artist Antoni Miralda talks through his work. (All photos by Leticia De Mello Bueno. Follow on Twitter @Gastronomisti.)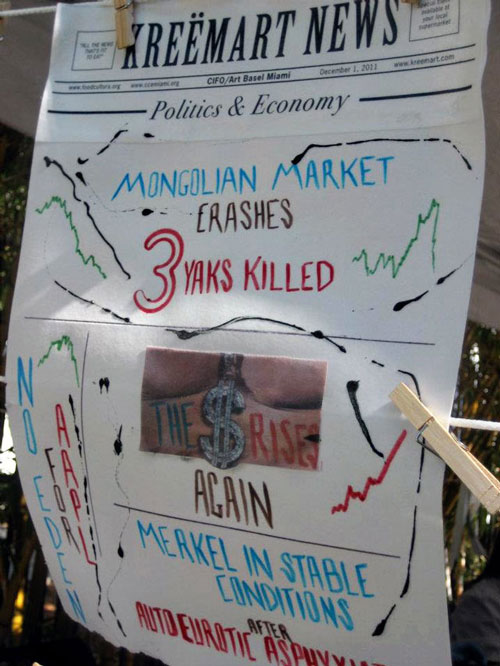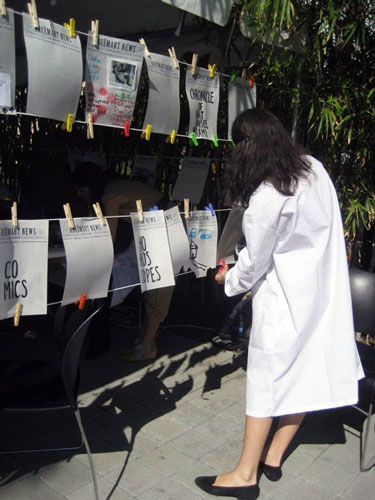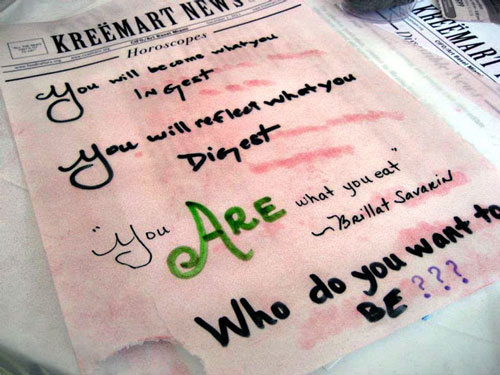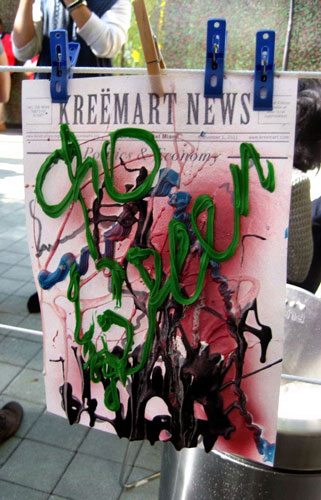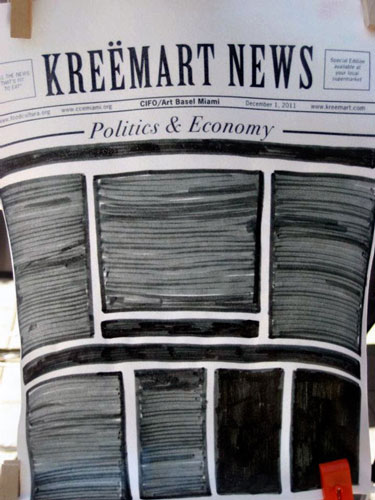 FOLLOW HUFFPOST