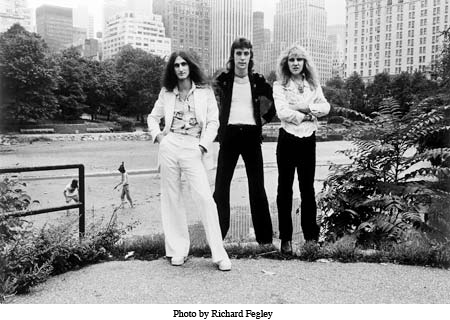 The first time I heard Rush, everything else I was doing suddenly didn't matter. My body just started releasing Dopamine like some sort of excited puppy with a weak bladder. I had been playing drums for about five years at the time and was listening to guys like Rod Morgenstein of the Dixie Dregs, John Bonham, Steve Smith, who played with Ahmad Jamal, Montrose and Jean-Luc Ponty before joining Journey, Billy Cobham, Steve Gadd and Stuart Copeland; anyone who gave me inspiration.
As I sat there completely immersed in the syncopated precision of this Canadian power trio, I remember thinking to myself, "Who are these Gods?"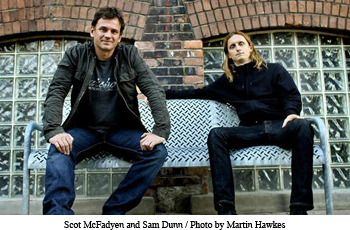 Twenty-five years later, that question was skillfully answered by writers/directors Sam Dunn and Scot McFadyen, creators of Metal: A Headbanger's Journey and Iron Maiden: Flight 666. Their latest in-depth documentary, Beyond The Lighted Stage takes a deep, inside look at Rush, its roots and how it has developed one of the most loyal fan bases on the planet, despite a complete lack of critical acclaim.
Having just won the 2010 Tribeca Film Festival Audience Award, Beyond The Lighted Stage chronicles Rush's four decades of successful relevance, not because it's a classic rock band, or metal, or pop, or alternative, or commercial, or mainstream in any way, but because it's Rush, a band that has never failed to push the envelope of progressive rock and write music on its own terms.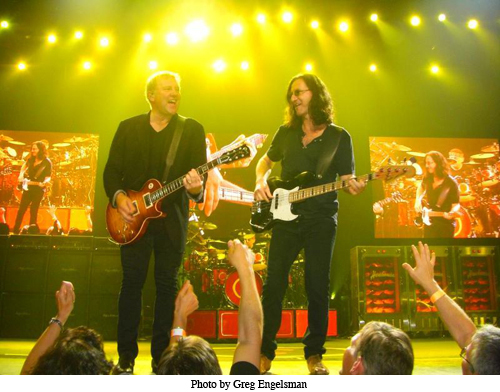 Beyond The Lighted Stage opens present day in a packed arena and moves backstage, where we see a mature Neil Peart, Geddy Lee and Alex Lifeson warming up for the show. As Lifeson strums his acoustic guitar, Lee and Peart walk in to go onstage. Peart is spinning his sticks and spontaneously throws one up for good measure. But what comes next really sets the tone for the film, because instead of catching the stick, Peart fumbles it and it falls to the floor in front of Lifeson's feet, who humorously screams out in pain, rocking back and forth like an injured child. Then, after a good laugh, the three of them walk out of the room and approach the stage.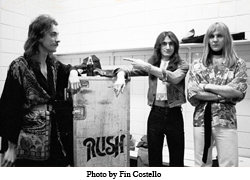 This is the mainstay of Rush, a band that is as tight offstage as it is on it, which is probably what has led them to create more consecutive gold and platinum albums than any other band in history other than the Beatles and the Rolling Stones.
It's a fitting scene to open with, because Dunn and McFadyen have essentially given loyal Rush fans (and any newcomers) an honest, chronological look at the real lives of Lee, Lifeson and Peart. Not just their stellar performances onstage, but the real stuff, beginning with Lee and Lifeson's early years in Toronto, where they bonded as kids, both being from families who had fled Europe for Canada after World War II.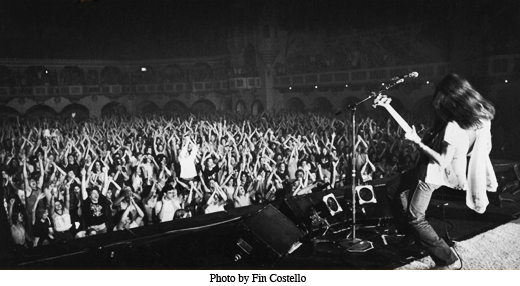 Early in the film, Geddy Lee describes his experience as an adolescent growing up in the suburbs of Toronto.
"I was a nebbish quiet kid. Both of my parents were holocaust survivors and basically immigrated here after the war. They had 10 bucks in their pocket. When we first moved in, we were one of the few Jewish families to live in our neighborhood. We were constantly living in terror of being beat up because of that fact. It was an exciting time! (laughs)"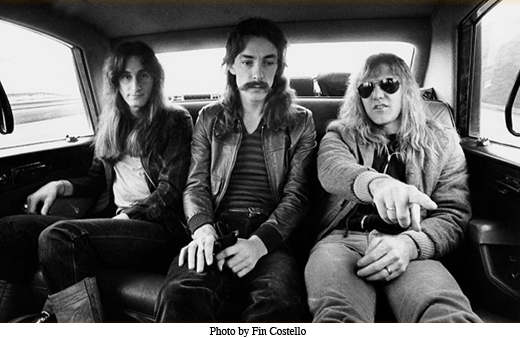 The film also reveals Neil Peart's social issues and his reputation as a recluse, avoiding fan contact whenever possible. You can sense it when he's practicing alone. He's most comfortable on the drums, where he's in his own self-contained element. In interviews, Peart is intelligent, sincere and self-deprecating. You'd never think of him as socially challenged. But drumming was the only thing he ever felt he did exceptionally well. Having grown up in St. Catharines, Ontario, Peart describes his younger days like this:
" I had never been athletic. I never could play hockey. I skated on my ankles, which for a young Canadian kid, that's automatically like a curse."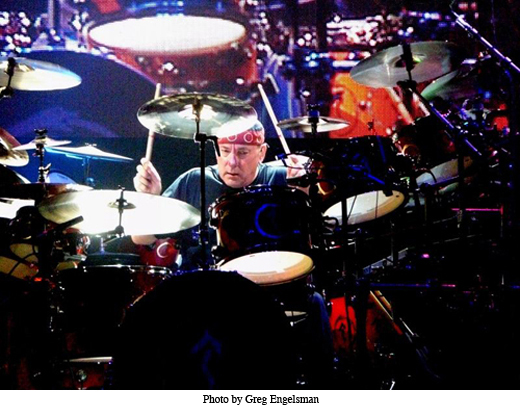 But as Dunn and McFadyen dug deeper into the band's history, the real curse became clear when Peart's daughter and wife both died within the span of a year. For Peart, everything just stopped. Rush officially went on hiatus while Peart jumped on his motorcycle and traveled the continent for four years. Lifeson, Lee and band manager Ray Daniels offer sincere, emotional recollections of this period, confirming an unyielding bond with their fallen warrior that is rarely found in life, much less in the music business.
Throughout the film, the story of Rush and the affect the band has had on the world unfolds honestly and enthusiastically, through testimonies with Lee, Lifeson and Peart, their parents, managers, fans and the people they've influenced most,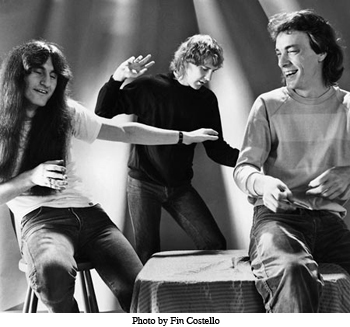 including Nine Inch Nails wizard Trent Reznor, Smashing Pumpkins' Billy Corgan, Kiss' Gene Simmons, Metallica's Kirk Hammett, Mike Portnoy, Taylor Hawkins (Foo Fighters), Tim Commerford (Rage Against The Machine), Jack Black and others.
As a long time Rush fan, and someone who's learned every painstaking ounce of "La Villa Strangiato," Beyond The Lighted Stage renewed my enthusiasm for the band and offered personal insights into the lives of Lee, Lifeson and Peart that only brought them, "Closer To The Heart."
SUBSCRIBE TO & FOLLOW ENTERTAINMENT
HuffPost Entertainment is your one-stop shop for celebrity news, hilarious late-night bits, industry and awards coverage and more — sent right to your inbox six days a week. Learn more