SWABI, Pakistan - Tajbibi was so weak by the time she got to the maternity clinic that the 19-year-old mother "fainted every time she had a contraction," recalled Bagh-e-Gul , the midwife who saved her life in a refugee camp here on June 3.
When the Pakistani Army launched its offensive in her village in May, Tajbibi, her husband and 2-year-old daughter had only minutes to flee before the shelling started. Nine months pregnant, she had to walk 30 miles in two days before selling her jewelry so her family could ride a truck to the Yar Hussain camp.
There, amid the large-scale relief operations by UN agencies and other groups, female health workers had started offering pre- and post-natal care in a clean, well-supplied facility.
Tajbibi went into labor just 100 yards away, inside her family's stifling tent. Adhering to the conservative region's tradition of confining women to their homes, she endured intense pain for two full days without seeking help. Luckily, a social worker discovered her and brought her to the clinic. Even then, she was too modest to describe her condition.
"She was anemic and dehydrated," said Bagh-e-Gul. Fearing Tajbibi's uterus might rupture, the staff decided not to risk a trip to the nearest hospital. "We reassured her and made her feel comfortable, and delivered the baby here," in a van equipped as a labor room.
At another camp, staff nurse Nazia says pregnant women ask her to persuade their husbands to let them leave their tents to give birth at the clinic. There are an estimated 70,000 pregnant women among the 2 million people recently uprooted by conflict in the North-West Frontier Province (NWFP). Every day more than 250 give birth, and as many as 40 face potentially life-threatening complications.
The hardships of flight and camp life, compounded by restricted mobility, increase the normally high risks women face during childbirth in this part of the world. But mothers' survival odds in six refugee camps have improved, thanks to the efforts of a small team of Pakistani medical officers supported by international organizations.
Relief work in NWFP carries its own risks. Four days after they took me to visit the camp clinics, two drivers and another UNFPA team member were killed when terrorists bombed the Pearl Continental Hotel in Peshawar. UNFPA's team leader and several other colleagues narrowly escaped. Shaken but undeterred they continue their humanitarian work.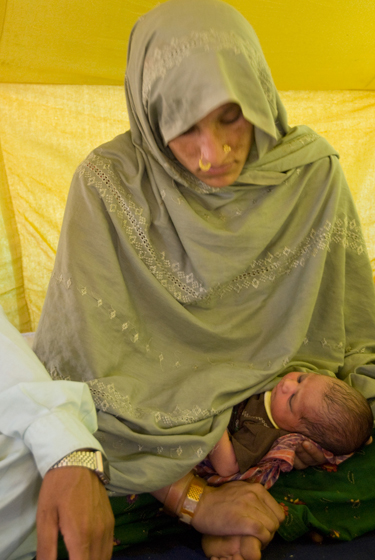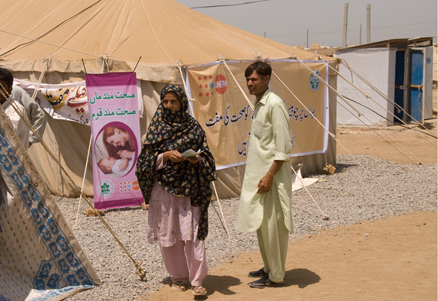 Bill Ryan is UNFPA's Regional Communications Adviser for Asia and the Pacific
SUBSCRIBE AND FOLLOW
Get top stories and blog posts emailed to me each day. Newsletters may offer personalized content or advertisements.
Learn more