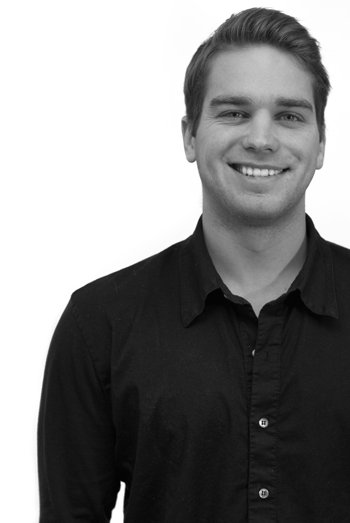 By Mike Tarullo, VP of Corporate Development at Venture for America
I've spent the last two years helping young people launch their careers at startups, mostly through my work with Venture for America. This has led to about 200 conversations with startup CEOs on the subject of talent and hiring. And the most consistent signal I've found when evaluating the quality of opportunity at a company isn't team size, industry, funding round, or even a founder's personal qualities - all that stuff is noise that obscures what you should be looking for.
What matters most for a young person is the CEO's attitude towards talent.
When you apply for a job, the person reading your application is going to think about you in one of two ways:
Skills-down: how many years of experience do you have in a given role? What software programs have you mastered? What projects or work have you done in my industry? Do you have the appropriate advanced degrees?
Aptitude-up: what are your personal attributes? Have you displayed a pattern of success in new contexts? Are you an intuitive learner? What approaches do you take to conflict, rejection, and problem solving?
By now I think you can guess which type of organization provides more opportunity for a talented young person. In a new job, you probably want occasion to prove yourself, learn rapidly, and evolve into a novel set of responsibilities, rather than being given the adult equivalent of a syllabus during your first week that regiments out what your life will look like for the next couple years. (Of course, it's also possible to receive said syllabus as a jumping-off point and then revisit it with your boss every few months. Doing so might be a novel survival tactic if you happen to land in a skills-down organization.)
Oddly, most every job description, even those written by aptitude-up organizations, suggests that a candidate have years of experience in a specific industry or functional role (yours truly posted three new jobs last month, and two of the descriptions committed this sin). On the flip side, almost every manager, when you talk to them, uses buzzwords like opportunity, learning, growth, and the like, so you can't just expect to be told that an organization is aptitude-up.
This is not to say you can't learn anything from a job posting; you can usually glean a few things. Just don't expect it to be a perfect representation of the org. A friend recently told me about a guy who's four years out of school and working in sales, and landed a job that required six years of media planning experience. Believe it or not, this is a good sign for both parties, and I bet it works out.
So if one of these paths is so obviously better, why do a majority of companies and nearly all HR people measure candidates skills-down? Well, it's easier and safer, and people like easy and safe:
Translating everything into the universal language of years of experience, educational credentials, and software programs makes it much easier to sort and filter candidates from a firehose to a few, even if you cut out a few hidden gems in the process.
It also gives folks that infamous CYA credential (cover-your-ass) - hiring someone who meets certain benchmarks makes it easier to say, "but they were totally qualified, I couldn't have known what a waste of space they'd turn out to be!" This is a nefarious and yet painfully common practice.
Why don't smaller companies (notably startups) use skills-down thinking quite as often? Because they can't afford all those fancy qualifications and years of experience, and so they mine for hidden gems.
So it's not going to be as easy as asking a company what their attitude towards talent is - you'll want them to show you, not tell you. So what should you look for?
A team where seniority and age are not perfectly correlated. This is a sign of a meritocracy. Also look for middle managers both older and younger than the founders.
An organization that promotes from within more often than hiring experienced external execs (you can ask about this). Try unpacking the rationale for why they hired outsiders - you'll get a sense of whether it was just a talented person (always a good idea to add a talented person), or if there was some particular credential that the CEO was drawn to (e.g. a particular company they'd worked for or degree attained).
A CEO who didn't climb the ladder at a big company. This experience will make them less likely to build a meritocracy, and more likely to build a hierarchy - once something is done to you, you justify its importance post-facto.
Most importantly, figure out what the CEO thinks you'll be doing in six or twelve months. If there are multiple options or they flat-out don't know, that's perfect - it's a sign of true flexibility in the role. If there's a defined path, structured times for promotions, and a schedule for raises, it's going to be harder to shatter the ceilings.
This last part is for the CEOs, especially of hardcore tech companies. I used to provide a caveat for certain industries, but I'm changing my tune and including them now. I've seen enough companies to know it's not just better for young people when you have a progressive attitude towards talent - it's better for you, too. A biotech that had just raised over $10m told me there wasn't any room for a non-PhD on their team. So, the other biotech firm down the street with only $500k in the bank snapped up the ridiculously sharp biomedical engineer with a BS from a top 10 school. A 50 person wind power company passed on a couple kids with work ethic and impressive engineering leadership experience. I wasn't surprised eight months later when I heard they'd failed to adapt fast enough to changing market conditions and were cutting headcount. I know exceptions exist, but I'd encourage ALL founders to be more open about how they approach talent.
If you're an ambitious type out looking for a job, run away from structured paths to promotion, and promises of power. Look instead for those outfits that aren't 100% sure how they'll use you, but know damn well that they need you.
Mike Tarullo is VP of Corporate Development at Venture for America, a two-year fellowship program that places recent grads with startup companies to give them the experience they need to become entrepreneurs. Prior to VFA, he worked in Client Services and was a founding team member at a venture-backed NYC staffing startup. He's also spent time as a marketing consultant at a boutique marketing firm, co-founded a content aggregation startup and worked on a political campaign. He graduated from Duke University with a B.A. in Psychology. You can follow Mike's thoughts on jobs, learning, and startups on his blog, "Outside the Echo Chamber".