So. You can imagine my sheer burst of joy when a fellow co-worker pointed me in the direction of InStyle's Hollywood Hair Makeover.
And then you can further imagine my head exploding when I saw that they had a subcategory titled "Election." Yes, you read that right, election. As in, campaign hair. As in Cindy, Sarah, Hillary, and Michelle's downright delectable (see what I did there?) 'dos dutifully framing the blank canvas that is my face.
Also, just to lend this whole experiment that much more gravitas -- it is Halloween, after all -- I went to great lengths (including some co-worker-assisted facial gymnastics) to really channel each particular hair muse. I think you'll find I was beyond successful.)
So, without further ado, I bring to you: Verena von Pfetten, color-chameleon and campaign copy-cat extraordinaire. I don't think I have to tell you which is which.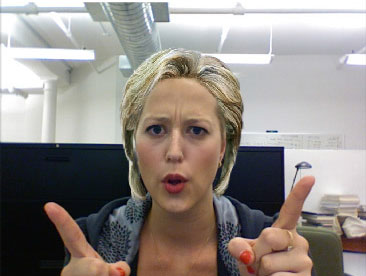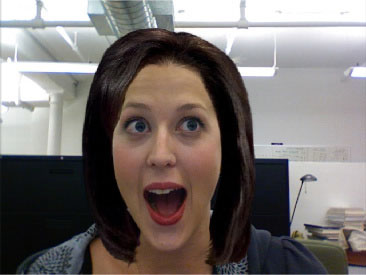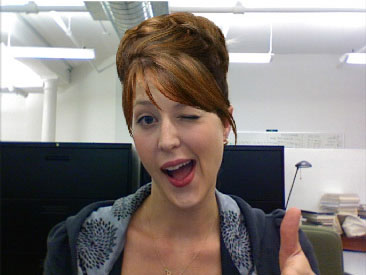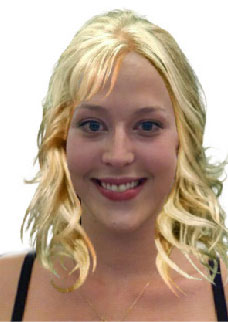 Pardon the blank background on this one -- my portrait of Cindy required the aforementioned co-worker cooperation in order to accurately emulate her, um, tautness.
And lastly, I think it's enormously important to point out that InStyle's technology puts Clairol's Try It On Studio to downright shame.
You can move the little dots and lines so that they perfectly frame your face, which is mighty handy especially for someone like me whose face has a, how shall I put it?, slightly oblong shape to it. This is great because instead of just plopping an unsightly computer-generated mop on the top of your head, it allows the magical elves inside the internet to crop and size the hair to fit your own personal face. (Clairol -- you better be taking notes!)
Which reminds me! I'm not sure I ever mentioned this, but I actually received an e-mail from Clairol's Digital Branding person -- turns out they're just as embarrassed with the site as I am. It read:
Thank you for your feedback regarding Clairol's Try It On Studio (in your 6/3 and 7/29 posts: "My Adventures with the World's Worst Makeover"). We tried unsuccessful to reach you via phone following the initial posting to discuss your experience with Try It On Studio, and wanted to try again now the blog has been re-posted.
Clairol speaks with more than one million women every year regarding their hair coloring experiences and we take everyone's feedback very seriously. We understand your concerns about our Try It On Studio and agree the application needs an upgrade. You'll be happy to know this is in the works and will be launching soon - we'll certainly contact you when it goes live.
Thank you again for your feedback.
[Redacted]
Clairol Digital Branding
I have yet to hear from them.
Anywhoosle, just thought I'd share! It really brightened up my afternoon and thought it might just do the same for you.
What'dya think? Should I quit my day job?
SUBSCRIBE TO & FOLLOW LIFESTYLE
HuffPost Lifestyle is a daily newsletter that will make you happier and healthier — one email at a time. Learn more