Zaha Hadid is one of the world's most popular architects and designers. The Iraqi-British architect created landmark buildings such as the Phaeno Science Center in Wolfsburg, Germany; the Bergisel Ski Jump in Innsbruck, Austria; the Chanel Mobile Art Pavilion; the MAXXI - National Museum of the 21st Century Arts in Rome, Italy; the Guangzhou Opera House in Guangzhou, China; and the London Aquatics Centre in London, UK. In 2004 she became the first female recipient of the renowned Pritzker Architecture Prize.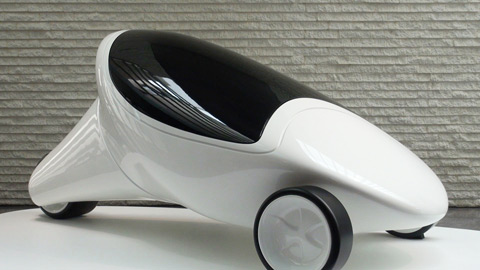 The exhibition Form in Motion at the Philadelphia Museum of Art is the first in the United States that features her product designs. On display are works such as her three-wheeled Z-car I, Swarovski crystal-encrusted necklaces and bracelets, and shoes made for Lacoste and Melissa. The Zephyr sofa and the Z-Chair make their US-debut in this show. Zaha Hadid presents the objects in an architectural design that she developed specifically for the exhibition space of the museum.
In this video, Kathryn Bloom Hiesinger (Curator of European Decorative Arts after 1700, Philadelphia Museum of Art) talks about the concept of the exhibition and the exhibition architecture, the significance of Zaha Hadid and her influence on young architects and designers, the evolution of Zaha Hadid's design language, and the design department of the Philadelphia Museum of Art. The above video is an excerpt; the complete interview is available at the VernissageTV website.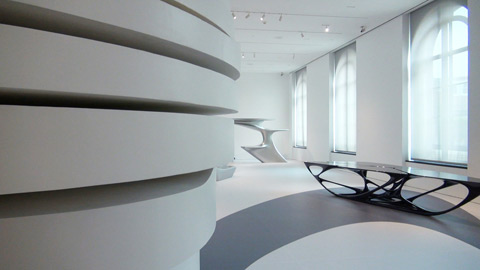 On November 19, Collab, a group of design professionals and enthusiasts who support the Museum's modern and contemporary design collection, will honor Zaha Hadid with the 2011 Design Excellence Award. Collab's Student Design Competition (offered since 1993) challenges area college students studying architecture and industrial design to be inspired by themes closely associated with the Design Excellence Award winner and the corresponding exhibition.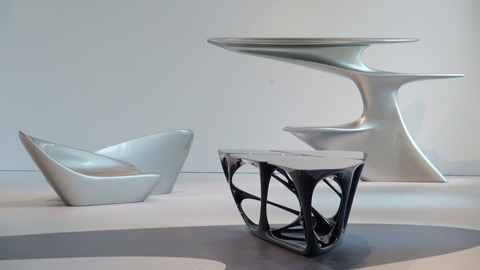 For more videos covering contemporary art go to VernissageTV.
SUBSCRIBE TO & FOLLOW CULTURE SHIFT
Level up. Read THIS and be the most interesting person at your dinner party. Learn more