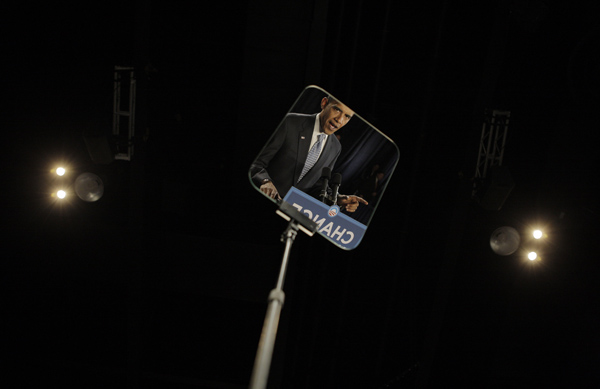 In perhaps the most ridiculous attempt at deficit reduction to date, GOP Rep. Steve Womack of Arkansas proposed to defund the president's teleprompter.
Out of the more than 400 amendments filed Monday night to the House spending bill, Womack added this gem because, "We're asking people to do more with less, and I think the president ought to lead by example," Womack told Fox News "He is already a very gifted speaker. And I think that's one platform he could do without."
Womack later pulled the measure because he could not determine how much this measure would save, but told Fox News that he believed he had made his point.
When will the point of the GOP agenda be job creation?
Photo: Jae C. Hong/AP