Victoria Haschka is rolling out a menu for an Oscars feast on HuffPost Food, offering an original recipe inspired by each of this year's 10 Best Picture-nominated films. Check out her recipes for a Black Swan Blackberry & Chocolate-Smothered Panna Cotta, a Social Network Salted Red Bull Granita, The Fighter Raw Steak Crostini and Toy Story 3 Sour Cherry Rice Crispy Treats. Next up, 127 Hours.
center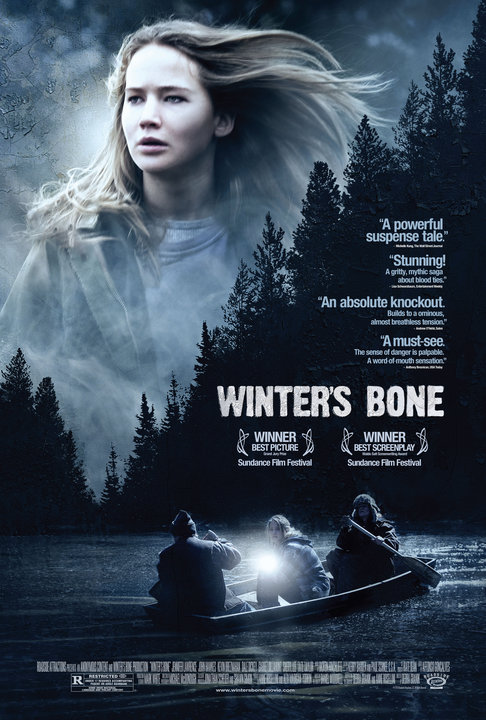 Bone marrow and parmesan toasts.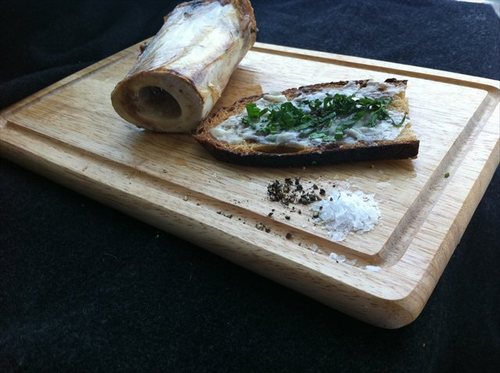 'Never ask for what oughta be offered' warns our steely 17 year old heroine Ree Dolly. Though if your butcher doesn't offer to cut the marrow bones for you, you best ask him nicely. Let's leave the hacking away at limbs with saws to the spouses of crank dealers in the mountains of Missouri. This is a warming dish for a frosty film. The roasted bone marrow is as rich as Ree's fatherless family is poor. The toast needs to be crunchy and it pays to be generous with the salt. As for the parmesan? It's just there for extra flavour. There's nothing cheesy about this film at all.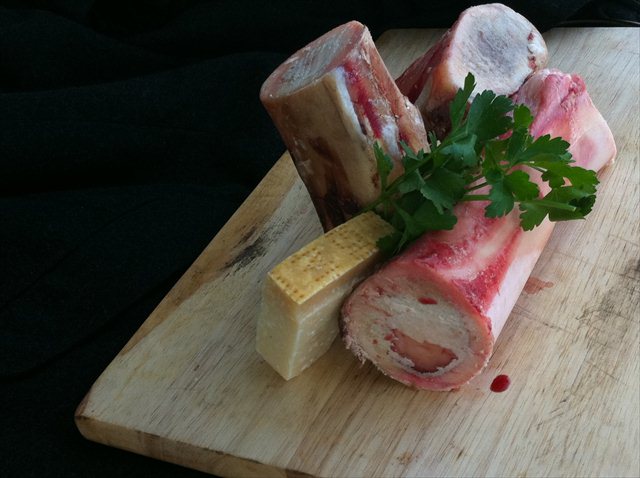 Serves 6 as canapés or starters
3-4 long marrow bones (you want to make sure that the marrow is visible and accessible in the center of the bone)
20 grams of parmesan cheese, shaved into slivers
A handful of chopped parsley leaves
6 slices of good quality sourdough bread, sliced thinly
Salt and pepper
1. Preheat the oven to 180 degrees Celsius or 350 degrees Fahrenheit
2. Put the marrow bones in a roasting dish, lying on their sides. Roast them for 15-20 minutes until the center marrow crusty at the ends and bubbling.
3. Toast the bread.
4. Extract the marrow from the center of the bones with a thin knife or a long spoon.
5. Dip the toast in some of the oils that will have leached out of the roasting bones. Spread the marrow over the toast and top that with thin slivers of parmesan cheese and a sprinkling of chopped parsley.
6. Place the toasts under the grill for 3 minutes until the parmesan melts. Season with salt and pepper.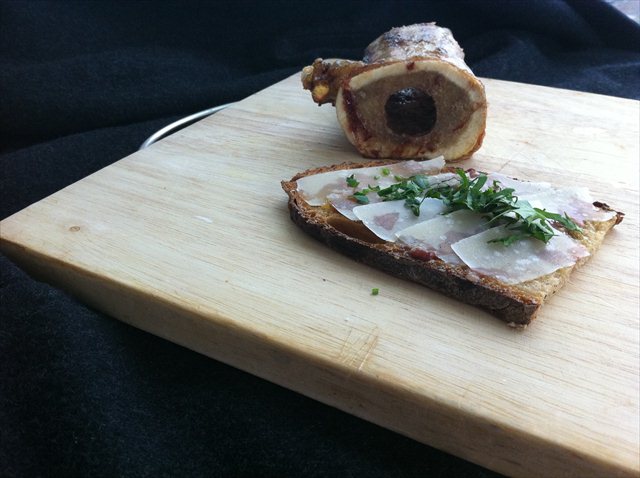 I guess there's always the option of skinned and fried squirrel (that you've shot yourself).
SUBSCRIBE TO & FOLLOW THE MORNING EMAIL
The Morning Email helps you start your workday with everything you need to know: breaking news, entertainment and a dash of fun. Learn more