Here are our top 5 picks: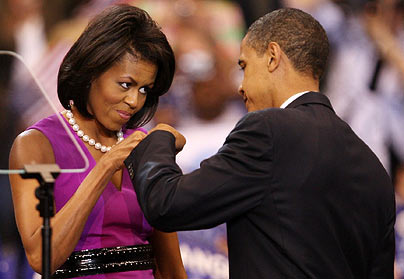 In the annals of courtship of the famous and fabulous, Barack and Michelle represent how things can go unbelievably right (and remain so). We've seen the fist bumps, the election night kisses, heard their cute remarks about each other (she: he's got bad breath; he: she's always right), read about their date nights and have been generally enamored about how actually happy they look.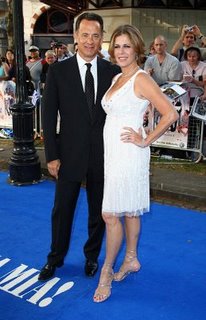 Married for nearly two decades, Tom Hanks and Rita Wilson are one of those Hollywood power couples who don't show up on TMZ, fighting in parking lots or having indiscretions at nightclubs. Hanks is busy acting, directing, collecting $20 million-plus paychecks and being an all-around nice guy, while Wilson has been producing hits like Mamma Mia! and My Big Fat Greek Wedding and raising needed funds for EIF's Women's Cancer Research Fund.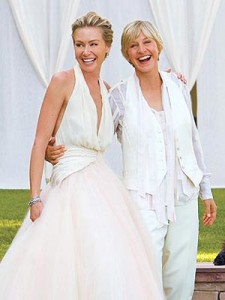 They may be in the midst of fighting for equal marriage rights, but you can't help but notice how damn happy Ellen DeGeneres and actress Portia de Rossi are together, whether they're buying up modern homes, rescuing dogs or going vegan together. Ellen, who survived a very public breakup with Anne Heche, has said about Portia: "She's taught me lessons about myself, and I feel like I've taught her. We've both changed and grown, and we just feel like, 'Oh, okay, this is completion.'"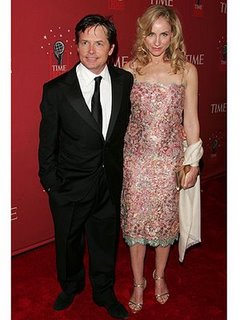 They met on Family Ties and have been married for more than 20 years. She's a little taller, but he ice skates faster. Michael J. Fox's latest book, Always Looking Up, reveals candid details of his Hollywood love story with Tracy Pollan, which has survived and thrived since his Parkinson's diagnosis. He describes Tracy as his rock, but then says: "I think what she is is much more special than being a rock. Rocks are rigid and nonyielding and she's very fluid." Tracy says the diagnosis has helped their marriage. "When we were first married, he was so busy working all the time," she explains. "So, in some ways, it's made him a lot more available."
Smith met his pint-sized princess (and former Miss Maryland) on The Fresh Prince of Bel-Air when she auditioned to be his onscreen girlfriend. She didn't get the role, but got her prince. Twelve years on, the two have a couple of kids, genre-jumping careers and a marriage that's apparently as rock solid as Pinkett Smith's biceps (although they regularly dodge gay rumors). Smith has said that they've studied why Hollywood couples break up - and they do the opposite. They have the kind of crystalline communication that most of us crave.