A couple of weeks ago, I had a late night with my amazing team in Uganda. After I put my 8-year-old son to bed under a hot and sticky bed net on his first full day in Africa, we consumed more than our fair share of Nile Specials, which we consider the best local beer.
We had spent a good part of our first day organizing the school supplies that my son had raised money for at his school. Then we met with 50 orphans and vulnerable children who haven't been able to go to school because they don't own a pencil or a notebook. My son gave them each a package of supplies to get them started in the new school term. Throughout that week, we visited the schools we have built and delivered the learning materials we collected and hauled over from the States.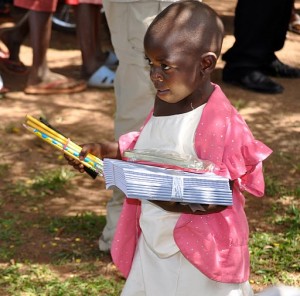 Photo by Vivian Glyck
Our newest team member, Tara Hixson, who completed her Peace Corps service in Thailand and has been a teacher for several years, was very moved by the linkages created by my son's school helping to raise money for schools a world away.
To begin with, my shy little guy had to really get out of his own skin to raise nearly $3000 in a short period of time -- he even had to be the "circle time" guest at the preschool class and pick up a jar of spare change from them. He was regaled with dozens of questions from curious little minds -- WAY out of his comfort zone.
More than one child at his school approached me, together with their parents, to give me change from their piggybank. The parents were so grateful to have the opportunity to share a broader worldview with their child in a real and tangible way.
The administration of the school is insisting that my son return with a full PowerPoint presentation so that the whole school can feel connected to the effort.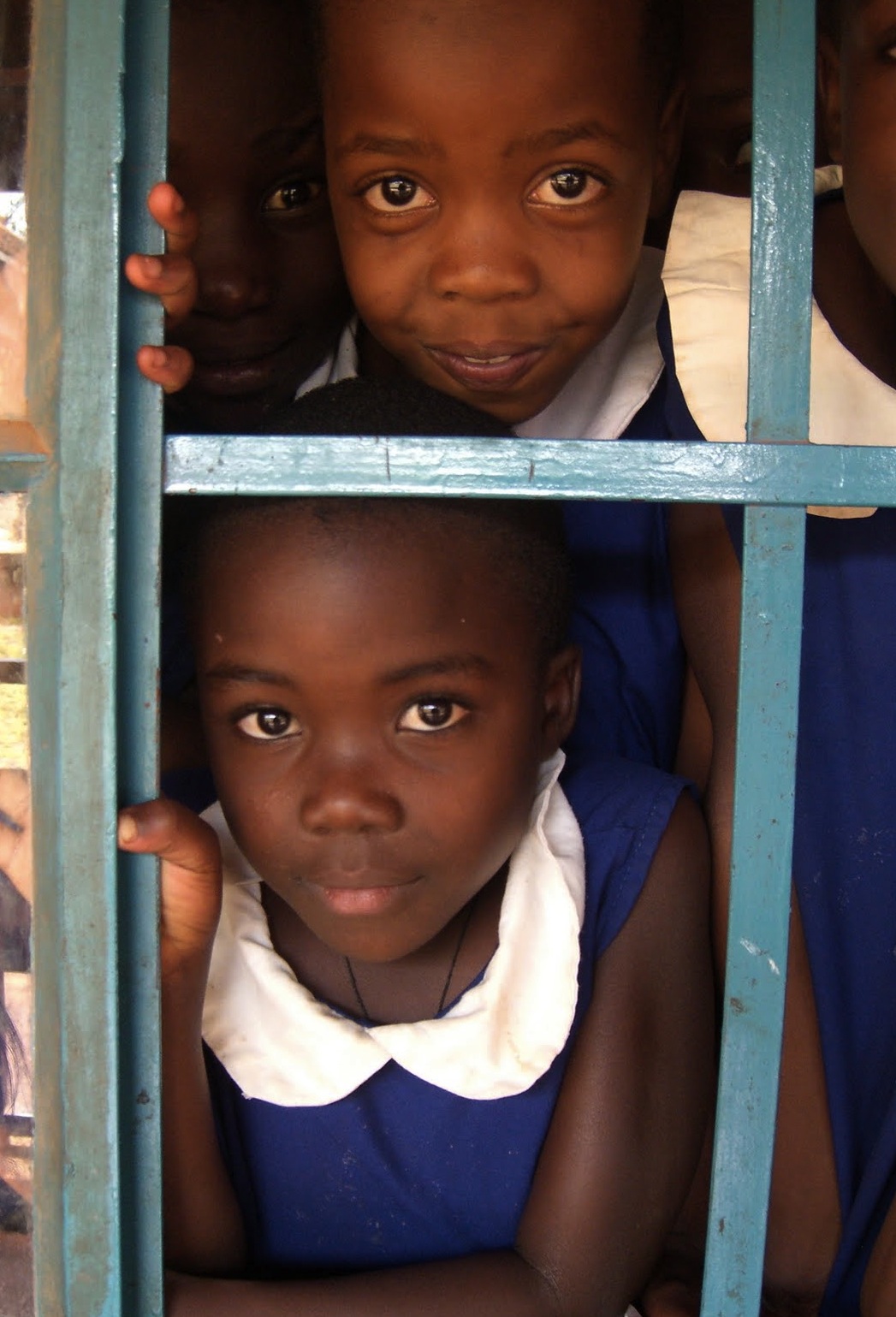 Photo by Vivian Glyck
Now, over in Uganda, the interconnectedness of children comes into full relief. They're not just getting school supplies, they're learning about what's happening on the other side of the world, creating lasting relationships through letters and drawings, and maybe Skype.
We're off to a running start with raising money for school supplies. But we've just finished an assessment of the inventory of the government schools we've rebuilt and realized that some schools (entire schools) are functioning with just one or two textbooks!
I just can't put up with that -- we as an organization can't tolerate it -- and as a planet that depends on the mind expansion of each individual for our own survival, we must take advantage of the opportunity to help where we can. It will take only $50 per child or $3,000 per class to make a school fully functional for years to come. And we have 17 classrooms to supply. Imagine that -- for just $50, you could supply materials for a child, year, after year, after year. Please help us continue to make dreams come true for so many children. Just $50 will help children who don't even own a pencil today create a future of peace, independence, better health and understanding for themselves, their children and our world.
Please take a moment from your day and visit our site or donate.