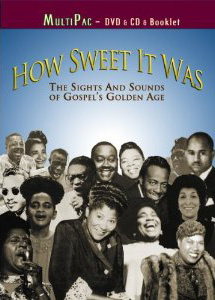 Several months ago, I wrote on HuffPost Denver about the somewhat lackadaisical music scene not only in the Mile High City, but around the nation and world. Lackadaisical at least to fans of the auditory equivalent of the greasy spoon, an allegorical allusion to yesteryear diners that served up messy, unadorned, bloodcurdling (and clogging) goods. Absent from the sonic scene are those delicious, slightly sinful, sometimes wicked, often sacred and always kickass vittles that can't easily be categorized, commercialized or marketed. While all the tunes emanating from iPods (which serve as latter-day jukeboxes and boomboxes) aren't torpid, enough sanitized, sterile and soulless sounds comprise contemporary music to satisfy the strictures of a dietitian obsessed with pulmonary and cardiac concerns. Sum it up as fare for the faint of heart and short of breath. There are exceptions, of course. Locally, Hazel Miller and, nationally, Alicia Keyes faithfully recall the gospel, blues and soul greats. But they aren't exactly new to the scene; their reverence is almost an anomaly in today's culture. Most of the great black artists preceding the rock era are either unknown to the general population or considered irrelevant, archaic and simply passé.
A recently released audiovisual sampler, How Sweet It Was: The Sights and Sounds of Gospel's Golden Age, deserves a soulful salute. For anyone unaware but remotely interested in American roots music, this multimedia package is a treat. It's also an invaluable reference. For those of us intensely, even hopelessly, addicted to the gospel genre, particularly its golden era, this package is requisite. With Anthony Heilbut overseeing the production, Shanachie has continuously issued essential audio releases of gospel gems for over two decades. While all of Heilbut's projects are essential, this latest summation deserves particular attention because of the DVD. The music is phenomenal; it is always awesome to hear an audio blast of the gospel greats. But with visuals, there is an additional sensory stimulus that's priceless, revelatory and even transcendent.
The great Marion Williams is practically a non-entity to the public. But she, as Walter Cronkite stated when she received the Kennedy Center Honors, "shook the walls with her gospel sound and shook the very foundations of popular music."
Her genius -- both as a performer and vocalist -- influenced the likes of Little Richard, The Isley Brothers, Sam and Dave, James Brown, Aretha Franklin; indirectly, Paul McCartney, Bruce Springsteen and a slew of successive titans. That influence is impressive and important, but it's tiresome to read and hear constant references to those "students" in media analysis and recounts of Williams' career. The implication is that such validation is necessary; any publicity requires or relies on that influence. Shortly before her death in 1994, I interviewed her in an inner-city Philadelphia church. What stunned me, other than her stupendous talent (critics regularly hailed her as one of the greatest singers in American history) was her humility. Cronkite called her a "daughter of the church." That she was; as such, she was aware of the pitfalls and potholes that paved the gospel highway.
One bump in that road was poverty. Struggle tends to foster faith and discourage arrogance. Rather than stardom and commercial calculation, Williams' aspirations were at once more lofty and plebeian. Being burdened with not only celestial concerns, but also down-to-earth ambitions (like procuring food and shelter) ironically allowed Williams greater artistic and spiritual freedom. Her preternatural ability to alternate subtle sweetness with ferocious, even feral, power within a verse stunned, whether she was preaching to the choir or attempting a conversion like a latter-day Daniel in the lion's den. She awed and uprooted disbelievers -- agnostic, atheist and indifferent -- alongside those faithful to her message and talent. And when visual and auditory merge, the conflation is stupendous. Her facial and vocal contortions are acrobatics nothing shy of Olympian. On the DVD, "It Is Well With My Soul" is a perfect example.
The Blind Boys of Alabama is one group represented on How Sweet It Was that doesn't suffer from a generational disconnect. Nor are they isolated to obscurity save for a small group of intellectuals and gospel fanatics. Several years ago, I attempted to describe the group's surprising allure among contemporary audiences:
Indeed, the group's endurance (not to mention popularity) is miraculous. While most of his peers have crossed over the River Jordan, the Blind Boys are also crossing over-- to the pop charts. But Fountain takes his faith more seriously than his stardom. Indeed, he is self-effacing, often tempering serious God talk with a humorous aside. Several years ago, following a Boulder, Colorado performance, I mentioned a decades-old rivalry between Fountain and the lead of the Blind Boys of Mississippi, Archie Brownlee. Fountain's response was self-effacing. "Archie could sing, I can't," he responded.
Beneath Fountain's modesty is a hard-earned confidence steeped in countless clapboard churches and miles of rural trails comprising the gospel highway. The mythic rivalry with his Mississippi counterpart was laid to rest forty-plus years ago when they buried Brownlee in 1960 at the age of 35. Decades after battling Brownlee in the first flush of stardom, Fountain is still a soldier in the army of the Lord.
The video on How Sweet It Was features a young Clarence Fountain blasting through "I'm Too Close." The grainy, black and white footage contrasts with recent videos of Fountain fronting the group. The audience was vastly different, as well. Several years ago, the group performed in Boulder. As I wrote for In the Black magazine at the time, college kids garbed in torn jeans and professionals sporting designer duds replace the traditional sight of congregations wearing Sunday suits and flowered hats. But the spirited exuberance was still present, with coeds dropping into a preppy version of the sanctified shuffle. That audience might've been expressing aesthetic worship rather than spiritual, but the source, specifically Fountain's faith and talent, remain constant. Viewers have the opportunity to witness the group in an earlier, more natural, incarnation. The beat is slower, the performance sweatier than today's Blind Boys of Alabama.
Other examples abound. Brother Joe May, The Soul Stirrers, Reverend James Cleveland, Bessie Griffin, Sister Rosetta Tharpe (whose sizzling strums presage, herald and arguably surpass the guitar gods of rock) join a constellation of gospel deities appearing on the DVD. As already mentioned, what makes this package vital, as any gospel aficionado knows, is that it's a complete presentation of the gospel greats. The genius of the gospel icons is more dimensional than merely auditory. Critical analysis and acclaim usually dwell on the audio brilliance of their vocals, their beats and rhythms, and the exquisite and stupendous sense of tone, timing, mood and nuance. The gospel greats possessed an abundance of spectacular showmanship, which is less heralded but imperative and indisputable. The competitive arena demanded not only great musicians, but also great entertainers. If fans haven't witnessed that power in action, then they truly can't truly testify to the totality of these artists' greatness, which is precisely the reason this release, even more so than any other of Shanachie's excellent gospel catalog, is essential. As always, Heilbut's liner notes are informative, entertaining and indispensable. In this release, they appear in a stand-alone booklet rather than a CD tray, enhancing and mirroring the project's lavish presentation of packaging and multimedia. Overall, How Sweet It Was is a super-sized salute to the gospel greats, their genius, their performances, their culture and their lives. An alternative title for this release could've been Testify and Tribute. While gospel music hasn't held (or witnessed) a revival like what's presented in this package in years, we have the music, the memories and (hallelujah) the footage.
SUBSCRIBE TO & FOLLOW THE MORNING EMAIL
The Morning Email helps you start your workday with everything you need to know: breaking news, entertainment and a dash of fun. Learn more