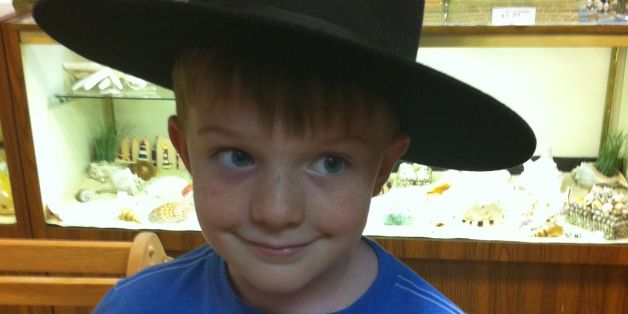 Jack, would you please stop arguing with your brother?
I'm not arguing with him.
Yes, you are.

No, I'm not.
(sigh) OK, see what you did there? You just started another argument.

No, I didn't.
Yes, you... Ohhhh, you're good. But I am SO not going to take your bait, man.
No, I'm... STOP IT! STOP IT RIGHT NOW! YOU'RE DRIVING ME INSANE!!

No, I'm not.
Oh, my God. Listen, if I wanted to argue with a crazy person all day I'd call my freak college roommate and tell her I believe in the theory of evolution.
Yes, I... AUGH!!! KNOCK IT OFF! I CAN'T TAKE IT ANYMORE!
Listen to me closely, mister. From this point on, you will no longer argue with anyone. I want you to act like a big boy. In fact, I want you to act like the most important guys in the world do. These are the guys who never, ever argue.
They're called "Yes Men." And they work at every major corporation and government agency in America.
(Long, thoughtful pause.)

No, they don't.
Also on HuffPost:
SUBSCRIBE AND FOLLOW
Get top stories and blog posts emailed to me each day. Newsletters may offer personalized content or advertisements.
Learn more