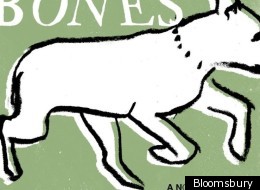 We're manic when it comes to lists. We'll read anything set in a list format from the "Top 10 Best Beach Bodies" to the "Top 10 Worst Things to Say on a First Date." But when you start making lists about what's "most important," then suddenly listing takes on a whole new meaning. People hold their breath and hope that what they find sacred in their own lives will be cherished by others as well. The pressure of creating this kind of list can be daunting, and I feel it even now, even after my list of the "Top 11 Most Important Southern Novels" has been completed and posted and there is nothing I can do to change it. Wait, can I change it?
I ask this question because there's a good chance that entire towns in the South will now turn against me for leaving their native son, "-----," off my list. For the next several days, I plan on fielding phone calls and emails from frustrated friends and family who say things like "You clearly haven't read '-----.' She's a real Southern writer." Let me attempt to get out ahead of these criticisms; when I say "important," what I mean is "important to me." Many of these novels are works that aided in my development as a young writer who desperately wanted to become a Southern writer; many of these novels aided in my development as a young man who found himself questioning what it means to be "Southern" and to have people, for reasons good or bad, describe you that way.
There are certainly glaring omissions from my list: The Adventures of Huckleberry Finn, Absalom! Absalom!, The Awakening, and The Color Purple, just to name a few. These are all incredibly important works, and American literature, especially Southern literature, wouldn't be complete without them. But they didn't affect me as much as the books on my list. But that won't matter to die-hard fans. There will be those who could fill all 11 spots with the works of William Faulkner alone or limit it only to writers from the state of Georgia.
Perhaps my sweet tea at Bridge's BBQ in Shelby, North Carolina will now be secretly "sweetened" with salt because I've left Thomas Dixon off the list, and my claim to Louisiana as my "second home" will be questioned after snubbing Confederacy of the Dunces. But such is the danger of making these lists. That being said, here's mine.
Wiley Cash is the author of the new novel A Land More Kind Than Home.
In 1898, in Wilmington, North Carolina, white supremacists suppressed the African American vote on Election Day by murdering innocent civilians. At dusk, hundreds of black citizens fled and never returned. Local and national newspapers either refused to cover the event or printed misleading information to minimize the bloodshed. Ironically, Chesnutt's fictionalized version of events was more accurate than any contemporary report. In 2006, The Raleigh News and Observer retracted century-old stories and dedicated several itself to reporting the event accurately. The Observer also ran a study of how North Carolina's textbooks misrepresented the race riot through revisionist history. As the country's best-known black novelist, for Chesnutt to write this book at the turn of the twentieth century was brave; to write it only three years after the event itself was heroic.

As a protean figure that spent his life moving freely between the white and black worlds, it only makes sense that Jean Toomer's first book would mirror his shifting identity. Cane is a slender volume that encompasses three genres: poetry, fiction, and experimental drama. It also encompasses the African American experience in both the rural South and the urban North. A Modernist masterpiece, it's filled with more grace, terror, and truth than any book of fiction written about the effects of the Great Migration of the late nineteenth century. It's a beautiful book, and it should be required reading for people who think they're good writers, as well as readers who think they know what good writing is.

Thomas Wolfe may be the only person in the history of America who actually wanted to leave the charming mountain town of Asheville, North Carolina. He felt constricted by the provincialism of small town America, and it's this same restlessness that drives Eugene Gant, Wolfe's autobiographical protagonist, to question the values of his community and his family. Eugene is raised in a boarding house owned by his mother and inhabited by family members and guests ranging from a father who's both a full-time stone cutter and a part-time alcoholic to an older woman who exalts and then steals young Eugene's heart. This is a powerful, musical novel, capped off with what may just be the most beautiful closing line in all of American literature.

Joe Christmas, Reverend Hightower, Joanna Burden, Lucas Burch, Byron Bunch, Lena Grove - all characters who are obsessed with claiming a fixed, static identity, either their own or someone else's. What opens with a young, pregnant woman on foot in search of her baby's father, ends with a statement on the power of racial prejudice and social codes to recast and literally rename individuals' lives. This is one of Faulkner's most difficult novels, full of multiple narrators, long digressive flashbacks, and monologues that meditate on the living history of the South. Even for all its difficulty, the writing is so delicate and perfectly placed that you almost hesitate to turn the pages too quickly for fear that the words may float away.

Written in the decade after the Harlem Renaissance, Hurston's most famous novel would have been lost to history if not for Alice Walker's reclamation of Hurston's life and work. In the novel, Janie Crawford leaves central Florida and moves south until she meets her soul mate, Tea Cake. But, just as her future seems set, a hurricane destroys their settlement in the Florida Keys, and Janie has to kill a rabid Tea Cake to save herself. There are as many interpretations of this novel's ending as there are rumors about Hurston's life. But one thing is clear: Janie proves that one woman can't be a community, but she deserves to tell her own story, and perhaps her voice will speak for an entire community in the process.

Aside from The Adventures of Huckleberry Finn, this is perhaps the South's best-known coming-of-age story. How else can you describe a novel that opens with a glimpse into the innocence and mystery of childhood and closes with a wrongly accused African American man being shot after his conviction of sexually assaulting a white woman? Harper Lee uses Scout, Jem, and Dill to teach adults about the mess they've made of the world. In doing so, she awakened an entire era to the cruelty and injustice faced by outcasts of all races. In Atticus Finch, she gave men a real man to model themselves after, and she gave generations of children a father to measure theirs against.

If Muhammad Ali would've pulled corn in fine suits and dancing shoes instead of throwing lightning-fast jabs in the ring, his name would've been Marcus Payne, the tragic hero of Gaines's second novel. Marcus is a young man caught up in the convict peonage system of late-1940s Louisiana, and his anger at this injustice is tempered only by Jim Kelly, his world-wise mentor and fellow field hand who can't stop Marcus from his collision course with the white overseer's wife. The reading public finally realized Gaines's genius with 1993's A Lesson Before Dying, but it's in this fine novel that he first showed the simmering rage that compelled Grant Wiggins to teach and, more importantly, to learn.

In the mountains of North Carolina, young Jess Kirkman spends the summer watching his extended family come and go from his parents' farm, leaving the mountains with their folklore and traditions in tow and returning home with new stories and curious ways of doing things. Unfortunately, other forces are creeping over the hills as well: industry, commercialization, and World War II. Featuring a cast of characters, including an uncle who can alter space and time through the telling of stories and a great aunt who's a world famous musician, Chappell's elegant novel-in-stories asks us what we mean when we say "family," and he makes us squirm when we realize that we don't say it often enough.

Like the lyrics of Bruce Springsteen's "Born in the U.S.A.," Mason's novel speaks to a generation of post-Vietnam War Americans, a generation raised to believe in the American Dream while all around them industries closed and parents lost their jobs. Mason's protagonist, a recent high school graduate named Sam Hughes, lost her father in the war, and now she's living in Hopewell, Kentucky, watching her uncle lose himself to PTSD. This novel tells the story of America in the 1980s: down, but certainly not out. But, unlike Springsteen's famous song, this novel was not adopted by Reagan's relection campaign. Perhaps they read the book first, because they sure didn't read the lyrics to the Boss's song.

More self-sufficient than Holden Caulfield and smarter than Scout Finch, Ellen Foster is a young girl struggling to survive in eastern North Carolina after losing her mother to sickness and domestic violence and leaving her father to his alcoholism and anger. Part picaro and part victim, Ellen navigates a world defined by class and race, and she confronts both of these in the forms of an evil, wealthy grandmother and a self-aggrandizing aunt whose attempts to shape Ellen's future are almost as lofty as their attempts to recast her past. Ellen's story was revisited in Gibbons' 2005 novel The Life All Around Me as Ellen grows into adulthood. But, to many readers, she'll always be a tough young girl: smart, funny, and incorrigible.

Fourteen-year-old Esch shares a ramshackle house with her three brothers and her largely absent, alcoholic father in a predominately African American community on the coast of Mississippi. Life passes for the family as it has since their mother's death, except for two looming fears: Esch realizes she's pregnant, and a storm named Katrina is churning offshore. Reading this novel, you get the sense that Ward would've written about this family whether or not Katrina had ever touched their lives. But the question becomes, would you know these people if not for Katrina? Ward brilliantly and painstakingly portrays a community that still runs the risk of being overlooked and forgotten. But Jesmyn Ward doesn't forget them, and, if you read this novel, you won't forget them either.