Last month, my family and I spent part of our vacation in
the Colorado Rockies, hiking on public lands that are collectively owned by all
of us. Every time I get the chance to enjoy the places we all own together, I
am thankful for a farsighted decision made almost a half-century ago by
Congress.
In 1964, Congress created the Land and Water Conservation
Fund (LWCF) to receive a portion of the money that was paid to the federal
government by people and companies who drill for oil and gas on our federal
lands. Congress said $900 million each year would go into the fund. The
philosophy behind the fund is elegant and simple—when private companies profit
from public lands, some of the money from those profits should be recycled into
protecting more land for everyone to enjoy.
Over the years, the fund has been used to protect millions
of acres and many iconic places across America—national forests nationwide,
redwood groves in California; beaches in New England, Florida, and along the
Gulf Coast; Civil War battlefields; and additions to national parks such as
Yellowstone and Valley Forge. This includes land in the Colorado Rockies where
my family and many others like to hike.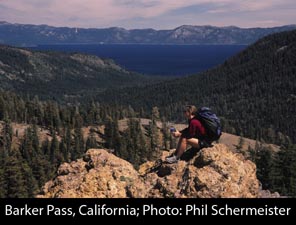 LWCF is a great idea with only one problem: Congress needs
to appropriate that $900 million every year, and most years only a small
fraction of that amount has been spent from the LWCF pot. This means lost
opportunities for permanent protection of important landscapes.
All of us have seen lands we care about covered with
shopping centers and housing developments. As a former developer myself, I'm
not against growth, but there are special places we all love that should be
kept open and wild and not be developed. The LWCF is a critical tool to help
communities seeking a balance between development and preservation, and we
should be using the entire fund to protect those places.
The good news is that this week Congress is considering
legislation to fully fund LWCF so that every year the authorized $900 million
would be spent to buy lands for our future. A coalition of organizations has detailed
recommendations to preserve and strengthen this funding source.
There are many competing priorities in the federal
budget. But finally realizing the goal set by Congress nearly 50 years ago is a
small, but important, step toward making sure that generations to come will
have the chance to hike in unspoiled wild places, to connect with nature and
each other, and to enjoy the wonderful American heritage of public lands that
is the envy of the world.