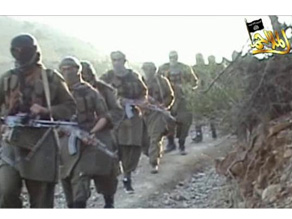 Al Qaeda training in Yemen.
CNN Senior Middle East Affairs Editor
Eight independent newspapers were shut down last week by orders of the Yemeni Ministry of Information. Hundreds of people took to the streets in Sanaa and other major cities to protest the move, according to media reports. Yemeni President Ali Abdallah Saleh accused the newspapers of "harming Yemen's national unity." In a televised statement, he said, "Some newspapers use exaggerated slogans under the pretext of democracy and shamelessly promote divisiveness."
The move comes on the heels of recent news coverage about clashes in the
Read more on CNN / Anderson Cooper 360°
SUBSCRIBE TO & FOLLOW THE MORNING EMAIL
The Morning Email helps you start your workday with everything you need to know: breaking news, entertainment and a dash of fun. Learn more