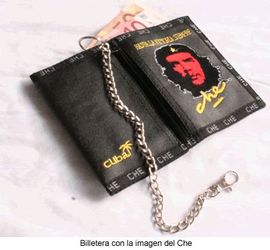 Among my son's friends is one who is particularly apathetic who is about to finish basic secondary school. He cares little for his books and it's been a headache for his parents to manage to get him as far as the ninth grade. A week ago I learned that he was heading for a teaching career. I thought they were talking about another boy because, at least the one I knew well, lacks any vocation or skill for standing in front of a classroom. When I wanted to know his reasons, he clarified my doubts by explaining, "I'm going to study to be a teacher because they study in the city and I don't want a scholarship in the country."
A very high percentage of those who choose a teaching specialty--I would venture a guess that it's nearly all of them--do so because they have no other option. They are those students who, because of bad grades, can't aspire to a computer specialty or pre-university hard sciences. In fewer than three years of training, they will be standing next to a chalkboard with students nearly their own age. Without these "instant teachers" the classrooms would be empty of instructors because the miserable salaries have led to an exodus to better paying occupations.
It scares me to think of the young people studying under the marked disinterest and poor training of this boy I know. I live in terror of hearing my grandchildren tell me, "The star in the Cuban flag has five points because it represents the five Cuban agents in U.S. prisons," or that, "Madagascar is an island in South America." I'm not exaggerating; we hear a ton of anecdotes like this from the parents of children taught by emerging teachers. If such a noble profession continues to be filled by the least qualified, the education level of the generations to come will be very poor. Already, a teacher confessed to my son and his classmates, when they started the 7th grade, "Study hard so you won't end up like me. I had to become a teacher because of my bad grades."