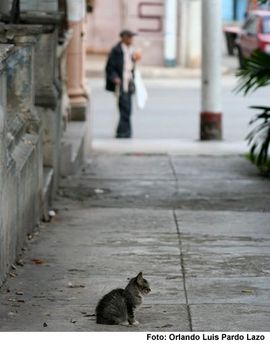 Life never returns to normal, it does not go back to that time before the tragedy that now - illusorily - we evoke as a period of calm. I open my datebook, try to resume my life, the blog, the Twitter messages... but nothing comes out. These last days have been too intense. The face of Reina Tamayo, in the shadows in front of the morgue where she prepared and dressed her son for his longest journey, is the only thing in my mind. Then the images of Wednesday piled on: arrests, beatings, violence, a jail cell with the stink of urine that adjoined another where Eugenio Leal and Ricardo Santiago demanded their rights. The rest of the time I continue on like a mannequin, looking without seeing, furiously typing.
And so, there is no one who writes a coherent and restrained line. I so want to scream, but February 24 left me hoarse.
This Blogger's Books and Other Items from...
SUBSCRIBE TO & FOLLOW WORLD POST