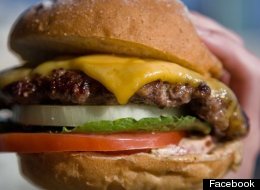 Summer promises a slate of new restaurant openings, many with large outdoor dining areas to take full advantage of the warmth of the season. It's going to be a great time to splurge on big meals, sweet treats and tempting tipples, whether you're beachside or downtown. Peruse our picks for the trends you'll find this summer among the new eateries of Los Angeles:
Genre: Burgers While Umami Burger is set to debut a 3,000-sq.-ft. flagship location before the summer in The Grove, the company also has plans in the next few months to launch a new quick-service burger concept called U-Mini (1131 Westwood Blvd.). U-Mini will eschew servers in favor of online and app ordering.

Genre: Burgers In nearby Beverly Hills, another fast-casual concept called Burger Lounge (281 S. Beverly, Beverly Hills) is expected to open mid-June, the second location for the San Diego-based chain. The menu features burger choices such as grass-fed beef and quinoa veggie.

Genre: Mexican From the creators of Blue Plate and BP Oysterette, Blue Plate Taco (1515 Ocean Ave., Santa Monica), opening July 4 at the Shore Hotel, will feature fusion-y south-of-the-border fare including a signature lobster truffle taco. Forty of the restaurant's 70 seats will be outdoors with unobscured ocean views. Chef Josef Centeno (from Baco Mercat) plans to bring Tex-Mex downtown with Bar Amá (118 W. Fourth St.). He'll draw on his San Antonio roots, cooking family recipes in a wood-burning oven and slaking thirsts with tequila, mezcal and Mexican beer. An opening date has not yet been set, but keep an eye on it this season. And on the quick-service tip, a second location of Ocho Mexican Grill (255 S. Grand) should be open by June.

Genre: Summer Drinking Spots Chaya Downtown (525 S. Flower St.) hosts an outdoor Japanese beer garden with izakaya-style bites from June 5-August 31. Premium Japanese whiskeys and sake flights will also be offered alongside the biiru.

Genre: Summer Drinking Spots Also expected to open downtown in early June is The Parish (840 S. Spring St.), where chef Casey Lane will offer his take on English pub food (think pork head pot pie, fried chicken and burgers), and bar manager John Coltharp plans an extensive selection of sippable spirits, local craft brews on tap and unusual beer-based cocktails.

Genre: Summer Drinking Spots The 7,800-sq.-ft. Towne Food & Drink (705 W. Ninth St.), featuring handcrafted cocktails by Jason Brand and an appropriately spacious outdoor patio, should be open by the end of the month in the ground floor of the WaterMarke Tower high-rise apartments.

Genre: Feast on Figueroa This downtown L.A. street is suddenly the center of some new summer culinary action. Top Chef season-seven alum Alex Reznik will be executive chef at FigOly (1020 S. Figueroa), named for its location in the Luxe City Center Hotel on the corners of Figueroa and Olympic. Reznik is going for Cal-Ital fare with a distinctly Angeleno twist. Expect a late-June debut.

Genre: Feast on Figueroa Soleto Trattoria & Pizza Bar (801 S. Figueroa) is scheduled to sling wood-fired pies by early July in a massive 3,500-sq.-ft. space that includes a 30-seat bar. This is the first downtown foray from the seasoned restaurant group responsible for such popular spots such as Sushi Roku and Boa.

Genre: Sweet Beat My Vienna Coffee & Gelato (9461 S. Santa Monica, Beverly Hills) is scheduled to begin serving up elaborate gelato sundaes to 90210 ladies on June 3. A little bit farther west, Danish cravings will be met with the opening of Copenhagen Pastry (11113 Washington, Culver City) in June.

Genre: Sweet Beat Dylan Lauren (daughter of designer Ralph) will open the first West Coast location of her dreamy sweet shop Dylan's Candy Bar (6333 W. Third St., Los Angeles) inside The Grove. Signs at the construction site indicate a fall debut, but a Farmers Market spokesperson told Eater LA that the doors might fling open in the summer.

Ace of Cakes star Duff Goldman is busy setting up a new location of his Baltimore-based Charm City Cakes right in West Hollywood (8304 Melrose). Reports conflict on whether the bakery will have retail sales or will be wholesale only, but sugar fiends should start seeing more ridiculously theatrical cake works on tables at special events soon.

Genre: Beachside Eats The Bay Area's embattled vegetarian chain Café Gratitude is shuttering its San Francisco location this month, but looks forward to opening a new one, ( in addition to the current Larchmont location), in Venice (512 Rose, Venice); it's a good neighborhood to help more Southern Californians used to the idea of ordering all their food using affirmations ("I Am Radiant," "I Am Fulfilled," etc.)

Genre: Beachside Eats But if that sounds too holier than thou, you'll soon be able to stroll down the block for vino-friendly bites from Superba Snack Bar (533 Rose, Venice), a collaboration between Pitfire Pizza owner Paul Hibler and chef Jason Neroni.

Genre: Expansions The third location of acclaimed, quirky sandwich market Mendocino Farms (175 S. Fairfax, Los Angeles) is set to start business on May 31.

Genre: Expansions Florida-based, healthy fast-casual chain Seasons 52 is staking California claims in the Southland, with outposts expected in Santa Monica's Palisades Promenade (120 Broadway, Santa Monica) and the Century City Mall (12050 Santa Monica).

Genre: Expansions Stout is set to open new gastropubs for burger and beer adventures. First up is a new location in Studio City (11262 Ventura, Studio City), to be followed by Santa Monica (111 Santa Monica Blvd., Santa Monica).
Follow Zagat on Twitter: www.twitter.com/Zagat