Dining in Orlando isn't just about character-themed breakfasts and giant turkey legs in the theme parks. Outside the tourist corridors, there is an exciting dining scene that brings together classic Southern fare with international influences and plenty of pork. Here are 11 of the most exciting new restaurants that have opened in the past year or so — let us know if we missed any of your favorites in the comments below.
Artisan's Table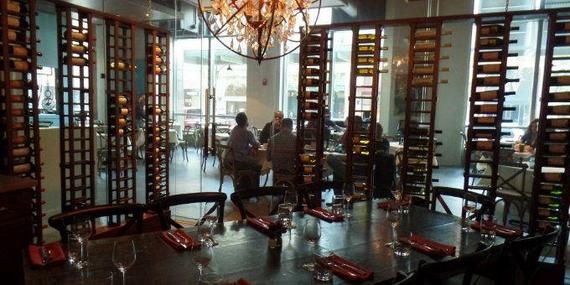 Why It's Hot: After earning his chops at area longtimers K Restaurant, California Grill and Antonio's La Fiamma, Scott Copeland was ready to go solo. Along with two partners, the chef set up this eclectic, global-inspired restaurant in the heart of Downtown Orlando, a quick stroll from the new Dr. Phillips Center for the Performing Arts. The laid-back spot has become a go-to for breakfast through post-theater noshes.
Must-Order: Japanese-style breakfast bowl with sticky rice, chile sauce and togarashi ($6.50); herbed zucchini and Manchego fritters ($8); bacon-wrapped, chorizo-stuffed pork loin with rutabaga sauerkraut and honey-balsamic reduction ($24)
Insider Tip: Save 10% when you visit before or after a show. Simply show your ticket stub from the Dr. Phillips Center for the Performing Arts.
22 E. Pine St., Orlando; 407-730-7499
Capa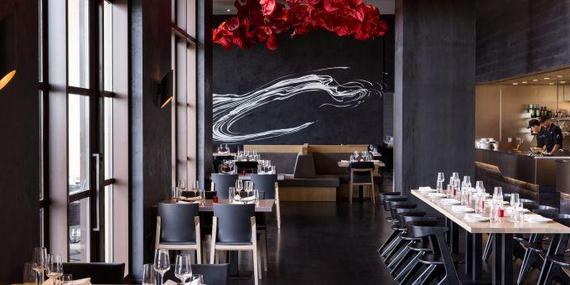 Why It's Hot: It could just be that curious folks want an excuse to tour the new Four Seasons, situated on Disney World's northern edge. But the hotel's signature restaurant draws intrigue on its own. The rooftop destination is a Spanish steakhouse, and bullfighting elements are cleverly integrated — dramatic red ruffles hang from the dining room ceiling, and faux gold coins and bulls' nose rings are used as wall and ceiling art. While chef Tim Dacey's contemporary tapas and aged steaks are impressive, the bar's patio is a huge plus: the expansive outdoor lounge offers sweeping views of the 47-sq.-mile Disney World complex.
Must-Order: Flash-fried cauliflower with smoked caper vinaigrette and a sous vide egg ($11); 40-day dry-aged rib-eye steak with a side of verde sauce, made from cilantro, parsley, chive, mint and sherry vinegar ($70); dark chocolate Valor mousse with buttermilk chocolate cake, coffee ice cream, cardamom-infused chantilly cream, caramel toffee and meringue sticks ($12)
Insider Tip: For happy hour Monday through Thursday, the bar sells select cocktails at half-price and serves little pinxtos (bar snacks) alongside for free.
10100 Dream Tree Blvd., Lake Buena Vista; 407-313-7777
The Coop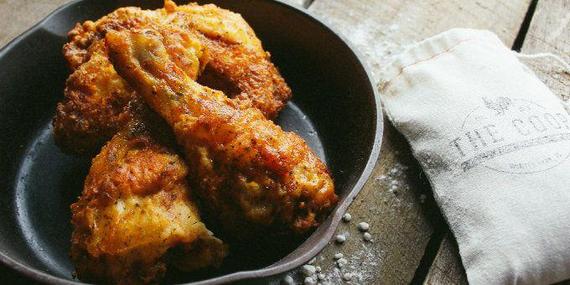 Why It's Hot: After he got O-Town (finally!) excited about barbecue with 4 Rivers Smokehouse, pharmaceutical-exec-turned-chef John Rivers has turned his sights on other classics from the Southern canon. This new counter-service restaurant features thoughtful takes on Dixie classics, from biscuits to meatloaf to pork-laden breakfasts. The homey mismatched wooden tables and chairs were collected by Rivers and his team at local garage sales.
Must-Order: Fried chicken ($7.99 with "fixin's"); super-sweet creamed corn made with cream cheese ($2.49); old-school banana pudding made with baked bananas and 'Nilla wafers ($3.99)
Insider Tip: Don't worry about over-ordering. The Coop keeps stacks of take-out boxes near the utensils so guests can easily pack up extras.
610 W. Morse Blvd., Winter Park; 407-THE-COOP
Kappo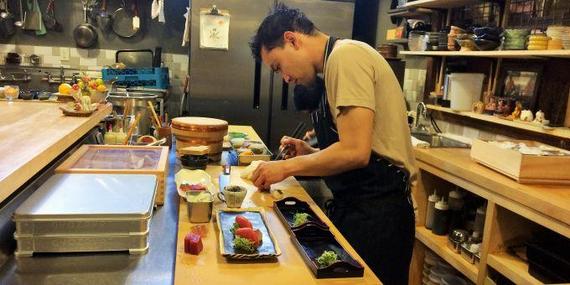 Why It's Hot: Forget the oversized rolls drizzled with spicy mayo. Kappo is new breed of sushi spot in Orlando. By day, the no-reservations, seven-seat specialist inside the Audubon Park Garden District's East End Market serves a sushi and sashimi omakase menu. Foods are at the whim of the chef, Philippines-born Mark Berdin, who trained at London's Umu and New York's Morimoto and 15 East. At night, groups of seven can buy out Kappo for a 10- to 14-course customized omakase dinner (approximately $150 per person). No matter the time of day, chef-diner interaction is as integral to the experience as chopsticks.
Must-Order: sushi and sashimi plate ($42); charashi ($26); 10-nikiri omakase served piece by piece ($45)
Insider Tip: Arrive at 11 AM or between 2-5 PM if you want a seat without waiting.
3201 Corrine Dr., Orlando; no phone (For large groups, email kapporeservations@gmail.com)
Mamak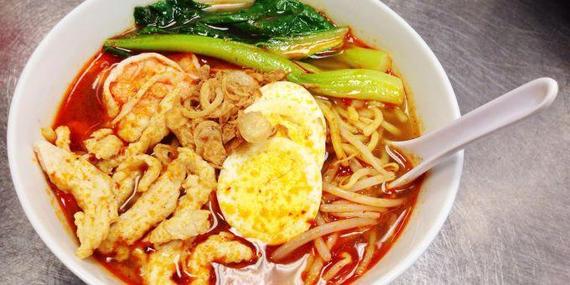 Why It's Hot: Mamak is a sleek spot serving small plates of Asian street foods. Owners Jenny and Ken Lo, once of the Chino-Latino El Famboyan, are Malaysian, and the bulk of their offerings come from that country, Singapore and Hong Kong, with a few items from Vietnam, Thailand and Indonesia as well.
Must-Order: Steamed chicken-shrimp dumplings in roasted brown peanut sauce and chile oil ($5.50); roti canai, flaky bread with spicy curry dipping sauce ($3); aromatic tofu curry with whiffs of lemongrass ($8)
Insider Tip: While Mamak doesn't officially take reservations, the staff will get you seated faster during busy times if you call ahead.
1231 E. Colonial Dr., Orlando; 407-270-4688
Mynt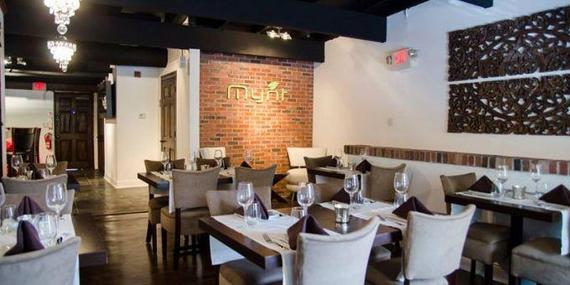 Why It's Hot: Sunny Corda's second area restaurant brings a more sophisticated, high-end vibe to the local Indian food dining scene. Plate presentation is taken seriously here, and the meats are fresh and antibiotic-free. The recipes at Mynt, in Winter Park's Hannibal Square, come from throughout India.
Must-Order: Pani poori shooters with herb water ($6); smoked baby eggplant in peanut-sesame-coconut sauce ($16); butter chicken, Delhi-style with tomatoes and fenugreek ($19)
Insider Tip: Don't despair if the tiny downstairs dining room is full. Two more seating areas, one with a 10-seat bar, are located one flight up.
535 W. New England Ave., Winter Park; 407-636-7055
SUBSCRIBE AND FOLLOW
Get top stories and blog posts emailed to me each day. Newsletters may offer personalized content or advertisements.
Learn more