What does one do after conquering fashion, beating drugs, and battling the bulge? Why, a reality show, my dear!
At least that's what the rumor mill will have us believe. Currently, it's buzzing that King of Frock, Marc Jacobs will star on a new reality show called "Kept" on the Logo channel. We are not talking any old reality show either. We are talking something on par with the fierceness of the Real Housewives franchise. Except, the focus will be on happy - or not so happy - homosexual couples. Filming is scheduled to begin in November and will show love, marriage and most importantly Marc in all his glory.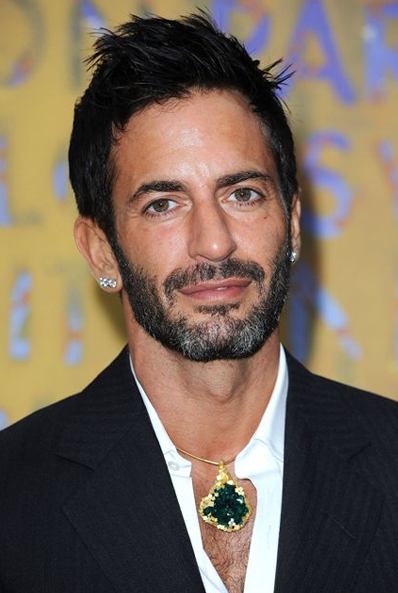 At this point, it's not been confirmed or denied, so will this show really happen? We won't know till the promos appear. But in case MJ decided to get all "real" on us, would it be an upgrade or downgrade for the iconic designer? I asked some of my fave men in fashion their thoughts. Herewith, their responses:
Mickey Boardman, Editorial Director, Paper Magazine
"Marc is always full of surprises and if it keeps him amused I'm all for it. He certainly doesn't need the publicity. He's already the biggest name in American fashion and one of the biggest names in global fashion. I think he's a bit of a show pony (which of us isn't?) and he's already been photographed repeatedly in his underpants so this is the next step. I always say I would never do a reality show because then people would see the monster behind the smile. At the same time if someone rattled the money in front of me I'd find it hard to say no."

Malcolm Harris, Designer and Founder of Designers for Darfur
"Marc Jacobs decision to do a reality television is the smartest and most "strategic downgrade" he's made in a very long time. All it takes is a walk down Bleecker Street (which should be renamed "Marc Jacobs Place") on any given weekend and you see the string of young kids and tourists wrapped around the corner of Marc by Marc Jacobs - the perfect target audience for his reality television show! I have been approached for the past three years about doing a reality television show and it's just recently that I have finally agreed. However, my only stipulation was that I be allowed to be the executive producers of the show. Filming starts in less than 45 days!"
Robert Verdi, Celebrity Stylist
"Marc's not trading up or down. His life will be exactly the same, but it will happen in front of cameras. What I really love, is that Marc is following in my footsteps. I signed a deal for my own LOGO show first and now he's copying me - I love that about him. Don't forget that Robert Verdi is a bigger trend setter than Marc Jacobs."
SUBSCRIBE TO & FOLLOW LIFESTYLE
HuffPost Lifestyle is a daily newsletter that will make you happier and healthier — one email at a time. Learn more