After our first attempt at critiquing award show fashion together, Julee Wilson, fashion editor at Real Simple magazine and I decided to join forces again to critique what worked, what didn't and what threw us for a loop.
Full disclosure: this show was so good it was bad. Both guys and gals were in rare form, wearing event, age, and body appropriate ensembles that were often flat out dazzling (Neil Patrick Harris in that white jacket anyone?). But alas, this isn't a laundry list, it's an edited one and so we restricted ourselves to five outfits or less per category.
Applaud our herculean effort while you enjoy and discuss!
THE GOOD
Glenn Close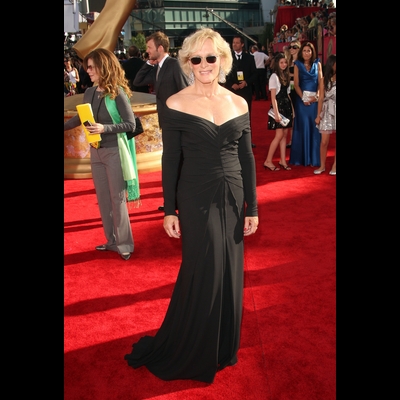 Fair enough: from the front, this dress might seem a touch ordinary. But like a mullet, all the fun is in the back: the dress boasts sexy cutouts which are visible once Close turns around. Those of us who witnessed her acceptance speech during the Emmy's can attest.
Ginnifer Goodwin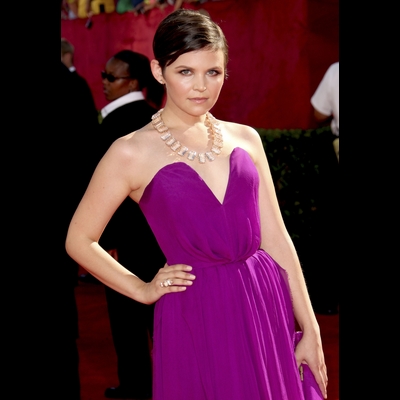 Why does this work? It's sleek, chic, and simple. The rich purple color flatters Goodwin's complexion and she hit the right note with a bold, chunky neck piece which manages to compliment her gown without competing with it.

Hayden Panettiere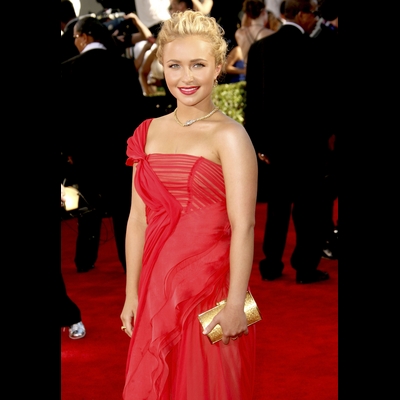 Between you and me and Julee, I still don't get the big deal with this girl, but I totally get the big deal with this dress: it is absolutely divine. Yeah, the Kool-Aid color and girly ruffles give it a prom-dress vibe, but the luxe fabric and intricate details elevate it beyond that.
Heidi Klum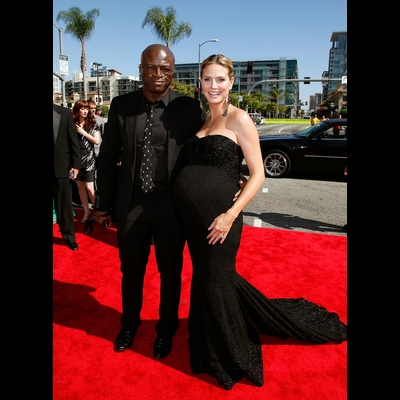 Klum looks so glam and chic in her form fitting maternity gown that she almost makes us want to get in the family way. (Then we reflect on the cost of child care and take a chill pill.)
Carrie Preston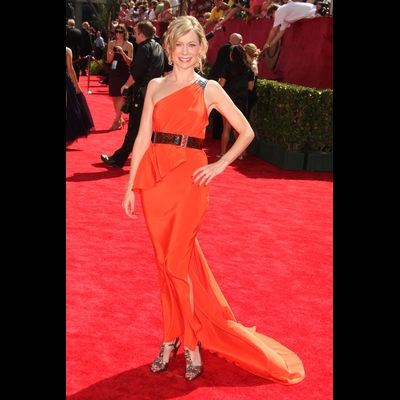 No doubt about it, Preston should have picked another pair shoes to complete this outfit. But poor shoe choice withstanding, this dress dazzled us. The color was bold, and the silhouette -- accented with a belt -- felt different from the grand, gauzy gowns which floated down the red carpet.
THE BAD

Shirley McClaine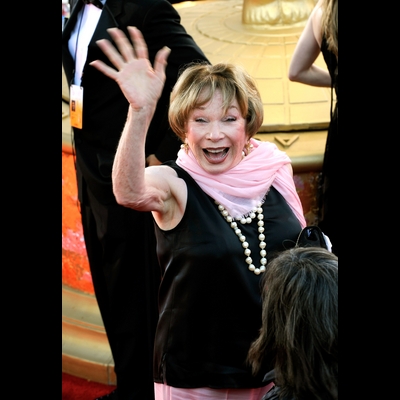 Yeah, you could say it's just a bad photo, but we counter that it's just a bad outfit. Real bad. McClaine piles on her accessories in a haphazard and unbecoming way. A stylist should have definitely intervened on this one.
Jessica Lowndes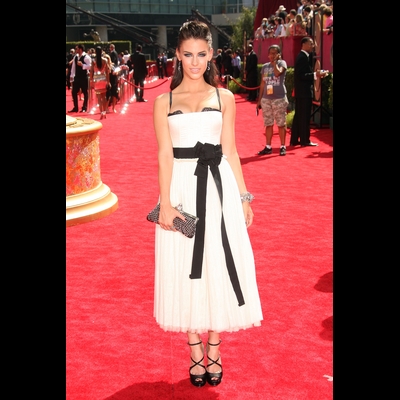 The peek-a-boo bra, oversized bow-tie belt and strappy sandals all look good -- separately. Together, they make this young 90210 starlet look more silly than stylish.
Christina Applegate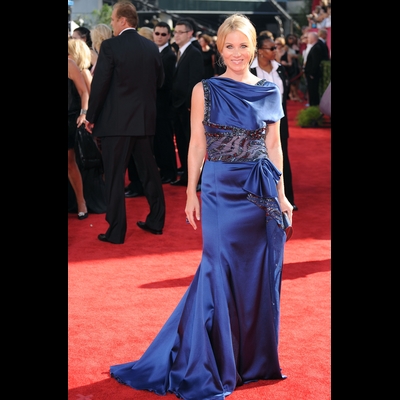 Applegate's beautiful smile and chic hair is as good as it gets. Everything else is downhill.
Shar Jackson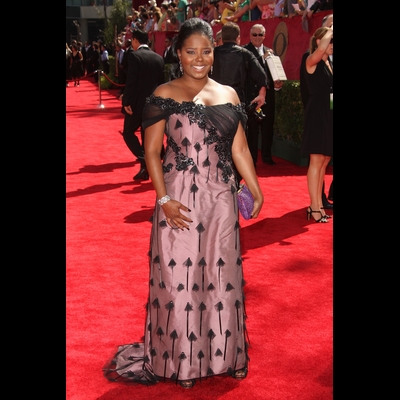 We're too dazzled and distressed by the fabric of Shar's gown to even comment at this point. Moving along....

Sarah Silverman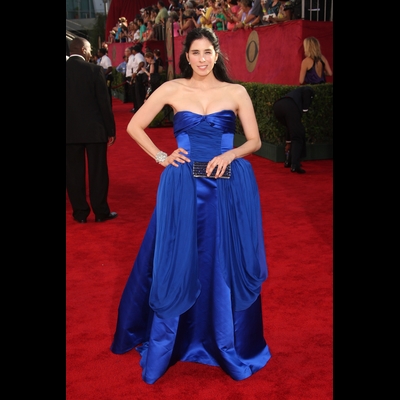 Surely, this was meant as a joke. The comic's petite frame is swallowed up in volumes of electric blue fabric resulting in a look that's more tragic than stylish. Plus her neck looked painfully bare (diamonds please!), while the hem of her dress looked painfully wrinkled.

THE BARACK OBAMA
Victoria Powell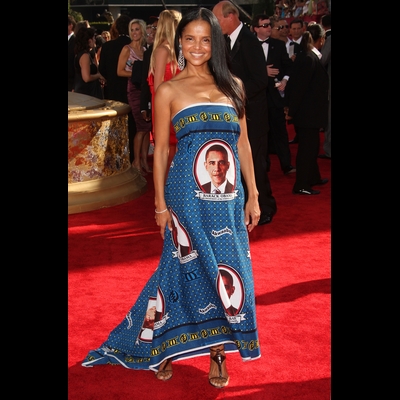 Don't know what your political leanings are, but us? We're Style-O-Crats. As such, this stylish homage to Mr. President is tops with us. Kudos to Powell and her seamstress for pulling this custom creation together.
FOLLOW HUFFPOST