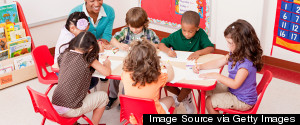 Students of all ages must know that sexual assault is a violent crime, and has no place anywhere, including at school. All students must be taught how to navigate consensual relationships respectfully, and what bright lines they should never cross.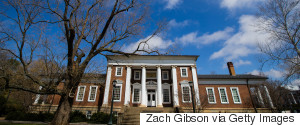 If the U.S. government and the Commonwealth of Virginia wish to foster some real change, I suggest they go beyond telling UVa to clean up their act. Instead, put some teeth in place by initiating a moratorium on state and federal funding to UVa until they can demonstrate that their environment is no longer hostile toward women.
The intent of amnesty clauses is to allow students to report sexual assault without fear of punishment for other policy or legal violations.
Considering these factors and our cultural context together, it becomes clear that change will not come easily or quickly. Yet, with thoughtful, specialized outreach, we can and should find ways to reach students during this psychologically and emotionally tumultuous time of their adult lives.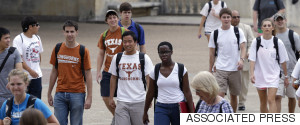 When new findings appear to reaffirm existing estimates, the tendency is to conclude that the survey was well done. To the contrary, experts have declared that the AAU survey is flawed, in concept, construction, and analyses.
I've been hearing from a lot of women who are proud of Hillary Clinton's lifelong commitment to preventing violence against women. Lately, they've been telling me they like what they've seen and heard about her vision for preventing the alarming reality of sexual assault on college campuses.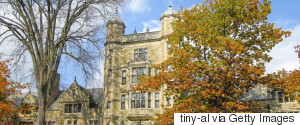 Given the high rate of sexual assault by athletes, colleges have an enhanced duty to ensure that athletes are not given special privileges exempting them from federal legal mandates. It is high time that athletic departments and colleges enforced Title IX, fully.
Ending sexual assault on campus is a multi-faceted task. It begins with engendering an atmosphere of respect for women in particular, a cultural shift that calls on men and women to become part of the solution, to intervene against assault and to disrupt situations that lead to assault.
Upon reporting this to campus police, I was told that this group is actually a secret society of frat boys and students that routinely wanders around in this costume and operates under the name "Coffin and Keys."
Colleges and universities are soft targets for legislators; it doesn't take much moral courage for a Senator to beat up on a university that allows a predatory quarterback or arrogant frat boys to get away with horrible offenses against women. Shame on the university presidents who have looked the other way.
On Saturday, August 15, 2015, a diverse group of high school and college students, parents, university administrators and faculty, government officials, parents, activists, and others gathered at a movie theater in Bellevue, WA, for a screening of the riveting documentary on campus sexual assault, The Hunting Ground.
If campus rapists were an identifiable group acting predictably, we could educate girls to identify and avoid these men. However, the idea that a generally non-violent, mentally-healthy man can become an intermittently violent offender is nothing short of terrifying.