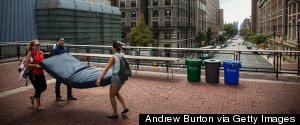 We are failing if we make our victories dependent on eschewing the rights our legal system was founded on -- fairness, due process, a presumption of innocence -- in order to obtain findings of guilt in sexual assault cases without regard to the facts.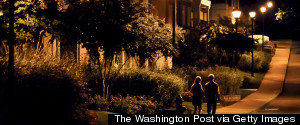 Legislators need to pass a law that will provide a guide for colleges and universities and require them to share information with each other and with law enforcement about campus sexual assaults. The detection of a pattern requires sufficient data and someone looking at that data. Right now we have neither.
After survivors filed federal Title IX and Clery Act complaints against UC Berkeley for sweeping cases under the rug to the U.S. DOE, spearheaded state and federal legislation and created a national dialogue about campus sexual assault, how does UC Berkeley respond? By hiring a few people, making a website and creating posters.
No one is immune from the harm that inequity causes, but the good news is that as our societies become more just, everyone benefits.
If you live in New York State, you can actually help change things and codify equal rights for women by voting for the Women's Equality Party on Election Day.
I have a daughter who will be off to college in a few years. But I also have a son. And as much as I pray for her to stay safe and smart, I'm teaching him to not be a rapist.
Let's talk about what fraternities really are. They're vestiges of the old guard, those Americans for whom colleges were actually founded: namely, the white guys who could afford them.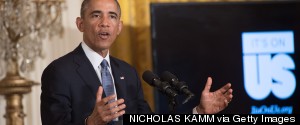 "It's on Us" sends a potent message to college students and asks that they take its four-point pledge. However, in order to truly combat this enormous problem, colleges and universities need to take this campaign pledge as well.
Real life is notoriously imperfect. Somehow, this ill-conceived quest for perfection in higher education seems rooted in nostalgia for an outmoded collegiate ideal.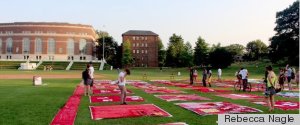 To recover and thrive through rape, survivors need and deserve support at every level including from their peers, their community, popular culture, government and institutions. What exists in the United States, currently, is the opposite.
Haven't we fought for several centuries to overcome such disempowering stereotypes about the inherent fragility of women in college?
Attention: College students, parents, faculty, staff, and administrators. Did you know that sexual assaults are more likely to occur during the beginning of the fall term than any other time of the year?