Colleges and universities are soft targets for legislators; it doesn't take much moral courage for a Senator to beat up on a university that allows a predatory quarterback or arrogant frat boys to get away with horrible offenses against women. Shame on the university presidents who have looked the other way.
On Saturday, August 15, 2015, a diverse group of high school and college students, parents, university administrators and faculty, government officials, parents, activists, and others gathered at a movie theater in Bellevue, WA, for a screening of the riveting documentary on campus sexual assault, The Hunting Ground.
If campus rapists were an identifiable group acting predictably, we could educate girls to identify and avoid these men. However, the idea that a generally non-violent, mentally-healthy man can become an intermittently violent offender is nothing short of terrifying.
It seems like every week brings new and horrific stories of sexual harassment and violence on America's college campuses. Study after study shows that sexual harassment and violence are far too prevalent in institutions of higher education.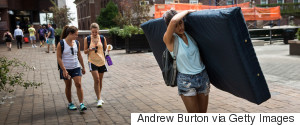 I am a medical student, yes. I am also a survivor of sexual violence. The recent surge of articles surrounding Emma Sulkowickz prompted me to reflect on this latter identity. I know I will always carry the mark of my trauma with me -- and I am learning how I will better empathize with patients because of it.
We have to keep talking about rape culture in our country and the double standards that many athletes and certain groups of young men are given.
A nefarious disease plagues our nation. With devastating efficiency, and in plain sight, it has infiltrated every aspect of our lives, yet we sit around scratching our bewildered heads at the debilitating social ills now unraveling the fabric of this nation, wondering How can this be?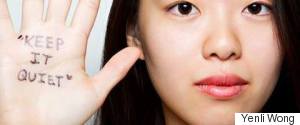 Rape does not occur in a vacuum -- there are many types of sexual violence and colleges need to take all of them seriously.
As a campus activist, I educated peers on rape culture and the need to shift campus norms. I found my voice in the movement to end violence against women and discovered the power that emanates from collaboration and bringing people together around an issue.
He doesn't say he was raped, but he doesn't have to. I know what he is trying to say. Like most victims, the full sentence, "I was raped," is one we resist speaking at all. The label is too grotesque to add to our conscience.
In our role as staff members in higher education, it is our job to educate. It is our job to assist and help our students grow. It is also becoming our job to help our students heal. Our impact is much greater than retention rates. Our impact is helping survivors for the rest of their lives.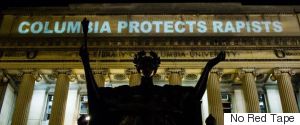 I'm tired of feeling alone. I'm tired of not being surrounded by activists fighting for survivors like myself. I smiled at No Red Tape's protest for the same reason I almost started crying with joy when I was accepted to Columbia: I know that, come August, I won't be alone anymore.