He doesn't say he was raped, but he doesn't have to. I know what he is trying to say. Like most victims, the full sentence, "I was raped," is one we resist speaking at all. The label is too grotesque to add to our conscience.
In our role as staff members in higher education, it is our job to educate. It is our job to assist and help our students grow. It is also becoming our job to help our students heal. Our impact is much greater than retention rates. Our impact is helping survivors for the rest of their lives.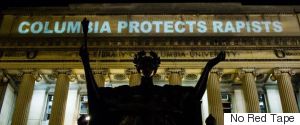 I'm tired of feeling alone. I'm tired of not being surrounded by activists fighting for survivors like myself. I smiled at No Red Tape's protest for the same reason I almost started crying with joy when I was accepted to Columbia: I know that, come August, I won't be alone anymore.
I am not writing to critique law enforcement. I am writing to explain how it is to tell anyone the story of your rape, assault, or abuse. This is how hard it is to describe what happened, because your brain has barely let the facts into your head.
There are a number of ways you can help to end sexual violence. From being aware of the risks to trusting your instincts and stepping in when a friend needs your help, you may be able to help prevent a sexual assault from occurring.
One of the most difficult things about working with survivors of violence is helping them cope with the internal and external blame. Yes. Victims blame themselves as much as we blame them.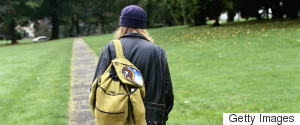 College is the time when we learn to reach for our fullest potentials. It is also often the time when we learn to be afraid. I think it's time for that to change.
I am heartbroken and angry to see our national leaders act defensive as a means of self-preservation. They fail to realize that Greeks are survivors, Greeks are advocates and Greeks value their community. To lift up our organizations, we must stop being defensive.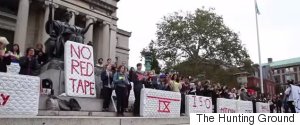 I believe the two most basic religious questions are: "What can I trust?" and "Am I alone?" The immoral failure of schools of higher learning to be a place students can trust is, in the broadest sense, a betrayal of this religious value.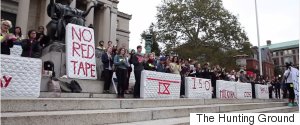 We take the issue of campus sexual assault very seriously (unlike some others). In the coming weeks and months of this campaign, we hope that The Hunting Ground inspires serious debate and serious discussion from journalists and policy-makers alike. We owe that much to students.
Violence against women is learned, not innate or inevitable. It's everyone's problem and everyone's responsibility to solve, and we urgently need to insist on keeping our focus on challenging the culture of violence that perpetuates values almost none of us want to embrace.
If you still think rape culture is some sort of exaggerated feminist faux-conspiracy, The Hunting Ground will dissuade you of that belief.