Activism has become a buzzword, often of the direst sort to skeptics who perceive its definition to mean acting against instead of acting towards. Activism, to me, is giving a voice feet -- to stand on its own, to stand with others, to stand for what is right, or at the very least, what is not wrong.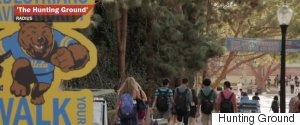 For too long, college students have suffered in silence in the face of these attacks, hurt by a culture that encouraged these crimes to be swept under the rug. This is an epidemic and a stain upon our nation -- and it is long past time that Congress took action to address it.
After a single University of Southern California student complained about optional questions about their sexual history that were asked as part of a r...
Despite the white noise campaign to discredit The Hunting Ground, there has been tremendous and unprecedented progress in new campus policies and regulations. The backlash claims that some of the campus rape date was exaggerated or simply false has been disproved over and over again.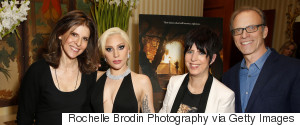 We are thrilled that "Til It Happens To You," The Hunting Ground's original song, has become the fifth song from a documentary ever to receive an Academy Award nomination.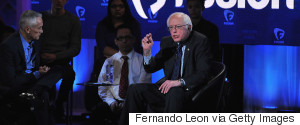 Dear Senator Sanders, Your popularity depends on the support of young voters. On Monday night during a Fusion forum, you stated a position on campus sexual violence that reveals your disconnect with your youngest constituents, college-age voters.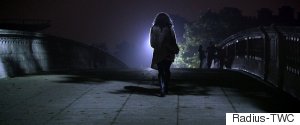 Two powerful universities whose wrongdoings were exposed in The Hunting Ground have gone to great lengths to attack the accounts of survivors: Harvard Law, which protected an assailant who was repeatedly found to have committed assault, and Florida State University, which covered up a rape investigation of its star quarterback.
There is a major problem with looking to colleges and universities to solve the problem of campus sexual assault. If there's any truth in the statisti...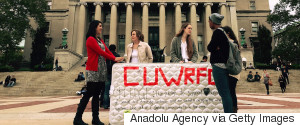 Campus sexual assaults may lead to significant financial costs and lost earning potential of promising students whose victimization can delay or derail their career goals or permanently postpone their college careers, if they end up dropping out.
An estimated one out of four girls and one out of six boys will be sexually abused before the age of 18, the age in which most freshmen enter college. Even though I identify as a survivor of sexual violence, stories like mine are largely omitted in the current campus sexual violence movement.
To rely on the schools themselves to tackle the problem of assaults on campus is to accept the status quo since notable change will not occur at the initiative of university chiefs. The alternative is to return responsibility for alleged criminal acts to public authorities. That means, in the first instance, the police. There's the rub.
I came across your article today, and I must say, I'm distraught. With some extremely misplaced anger, you attempted to begin a crusade against consent classes, and in a fury let the world know what a waste of time you believe them to be. So I wanted to let you know what I believe is a waste of time.