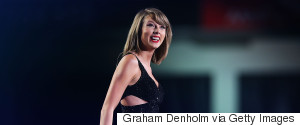 Celebrities matter to kids. They get lots of praise and attention -- and always look good (even when they claim #nofilter). But as parents know, not all celebs are great role models. Many are famous for things we'd never want our kids known for (looking at you, Kim). Others might be attractive, have a gorgeous Instagram account, or a pretty voice -- but what do they do with their fame?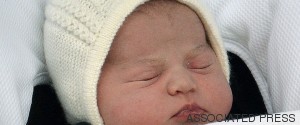 Well, it's nearly six months into the new year and we already have seen some wonderful (and less than wonderful) baby names from top celebrities world-wide. Below, Mallory Moss, co-founder of BabyNames.com, lists the most recent contenders for best baby names of 2015.
Business and dancing seem like two pretty different animals, don't they? But, they really have more in common than you realize. It can not only help you transform your happiness in the workplace, but focus your mind to recognize patterns and then identify and pursue relevant opportunities.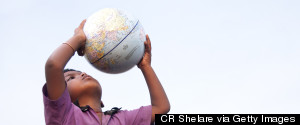 If this does not change, we fear you and your fellow leaders could be sleep-walking the world towards one of the greatest failures of recent history. It's not too late to rise to the occasion.
My diverse taste in music, art and film is due to their influence, and my natural sense of style created out of these components. It wasn't intentional, but my big brothers made me pretty darn cool.
Maria Celeste--as she's universally known, no last name necessary -- is the Emmy Award-winning journalist, anchor, host and single-most recognizable face on Spanish-language television.
All is set for the final game here in Rio with close to 100,000 thousands Argentinian fans invading this city and especially the beach at Copacabana, ...
No matter where your interests lie on the musical spectrum, there should be something for you. So, if you're looking for a few new tunes to liven up your summer workouts, this month's playlist will give you 10 great places to start.
Because of terrorism and violence brought upon Colombians by drug wars, my family and I have never experienced peace in our country. That is why there is a sense of extreme frustration that overwhelms us. Colombians are not associated with drugs just because we were born in Colombia.
We have to stop being scared to talk to each other frankly about how our cultures do sex differently and why. And if we're not prepared to get our feelings hurt or our intentions misunderstood in the process, I fear we'll miss out on each other's insights.
When you get hundreds of creative people in a venue like the Beverly Wilshire, add cocktails and good food...it can be like herding unruly sheep.
This month's top 10 list contains a healthy mix of perennial favorites and relative upstarts. Chart regulars like Shakira and OneRepublic both clock in with their most recent singles.