Contributor: Eric Mencher
Occupation: Photographer
Age: 58
Location: Philadelphia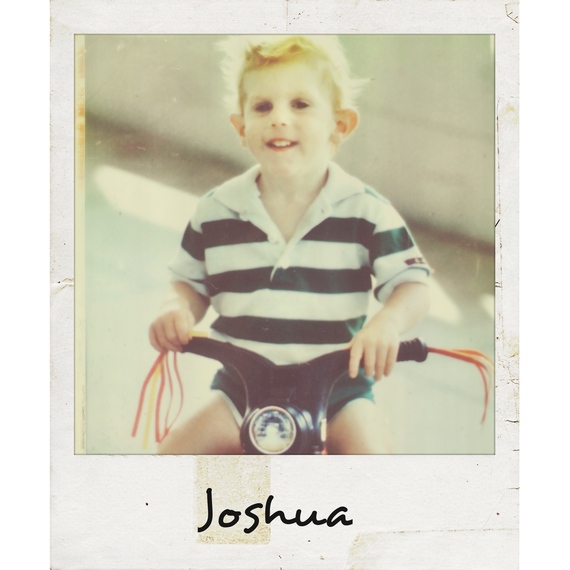 Photo courtesy of Eric Mencher
Some questions -- with no answers -- about Joshua:
If I had gone to his room five minutes earlier, would he still be here?
Would he still have that beautiful smile now, 29 years later, at age 32?
Where in the world did he get that gorgeous red hair?
Has there ever been a 3-year-old adored by so many people?
When I think of him, why do only tears come, why is it so difficult to laugh or even smile, even though what I remember most about him was his infectious and very mischievous smile?
Is it okay to go days at a time and not think about him?
Is it okay for me to be so happy in life? To dance and sing and love (and photograph)?
How do I answer a stranger who asks how many children I have?
Could Joshua have thought that he had a purpose, that he had realized his goal, and it was time to leave this world?
Three years old? And you want me to believe there's something called God?
Was he possibly an incredibly wise old man, misplaced in a young and difficult body?
And one question -- with a definitive answer -- about Joshua:
That beautiful bird that just flew by, joyously chirping its song, its red breast shining oh so brightly in the sun, just as Joshua's silky soft hair used to shine -- could that bird have been him? Of course it was! Because he is in everything! In song, in color, in light, in me. And, perhaps most important, he is in my beautiful 29-year marriage to Kass, who loved that funny, fun-loving, big-eared, red head as much as me."
According to 1in20 contributor Eric Mencher, "Joshua was somewhat developmentally delayed. [Experts] think that he died in his sleep, possibly suffocating during a seizure (of which he had had a few)."
By Marvi Lacar for 1in20
---
1in20 is a community offering validation, support and a creative outlet for people coping with and surviving mental illness.
In the lead up to Veterans Day, 1in20 honors servicemen and women, as well as those who stand with them, by encouraging freedom of expression through storytelling and art. Our goal is to help bring an end to the stigma surrounding an issue which continues to claim lives long after combat. If you are a sufferer, friend, family member, or caregiver suffering in silence, we invite you to join us and share your story. Share your stories to submit@oneintwenty.org