Contributor: Maurice Decaul
Age: 34
Profession: Writer, Poet, Graduate Student
Location: New York
Dates of Service: Iraq (1998-2002, 2003)
Rank: Sergeant in the Marines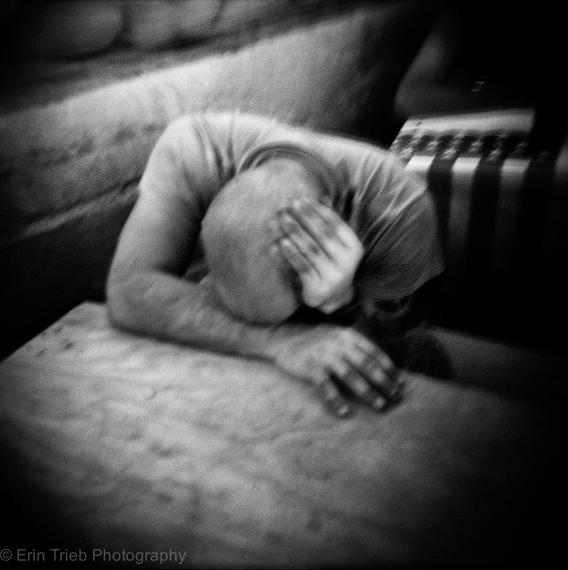 Photo illustration courtesy of Erin Trieb/The Homecoming Project
Er Tijal
For Ahmed
The camel's throat was cut its meat tasting of beef liver its hump a repository of
snow-white-fat. Bedouins will sleep within the carcasses
of dead camels. When I last saw a camel the color of camel hair it contracted
its lips. Blood washes a cobblestone courtyard in Baghdad before
the slaughtering. My Iraqi friends, musicians, the poet, my Iraqi friends sing
in moonlight in Paris sing to Allah to let words fall from the sky we listened
for God watched as day shifts grey to black rain we covered ourselves with poetry
held cups of chai & coffee. I've heard it said poetry alone can be challenge
to the Holy Quran in beauty. Rain camel's blood from Baghdad rain
falls on Avignon blood shower "they'll kill him you know, for singing to Allah."
Da'ash(i), murdering Da'ash "If memory is to be described on a serious level
it must be described in relation to death."(ii) Paris, July, the Seine: "Hollow
eyed. You don't look how I remember you. They'll kill him, for singing to Allah."
On a plane to New York the stewardess: "Monsieur, bonsoir. Attacher
votre ceinture s'il vous plait. Ils vont le tuer monsieur, pour chanter à Dieu."
At a coffee shop on Broadway the server: "Your bagel sir
your change. Your poet will be killed in Baghdad, because he still sings to Allah."
The poet sang this song to me in Paris: If only war had a mother's heart
it wouldn't have been war/it would've been comfort & peace (iii)
I sing it now for you beloved reader.
i. ISIL or ISIS as they're commonly called
ii. Barthes, from the introduction to Camera Lucida, xi. The word memory is substituted in place of photography
iii. Ahmed Abdel Hussein from Sleep Song Er Tijal. An Er Tijal is an improvised poem
Context: Er Tijal is a form of improvised Arabic poetry I learned while working on a collaborative project called Sleep Song. Sleep Song is a song and poetry cycle about the lived experiences of Iraqis and Americans during the war in Iraq. The poem is a meditation on a conversation had between myself and another band member about the risk taken by our Iraqi counterpart so we could make music. I was emotionally destroyed at the thought of harm potentially coming to him because they had chosen to write poems and songs with us, and the phrase "they might kill him" haunted me and still does. The poem is a lament in some ways while also being an expression of my appreciation and love for Ahmed.
The first six years after the war I tried to forget the war and move on with my life. Job to job, and though I was never unemployed I also never felt settled. In the winter of 2009, while waiting for the post-9/11 GI Bill to go into effect, I found out about NYU's Veterans Writing Program from a newsletter and decided to look into it to both pass time and to also prepare myself for the rigors of my undergraduate program. The program focused mostly on poetry, and I embraced being exposed me to the writings of Yusef Komunyakaa. In his writings I found clarity of purpose, which is what I lacked. I was writing 3-5 poems per day back then because that's what I needed to do to process the war, and now writing poetry gives me clarity of thought and daily purpose.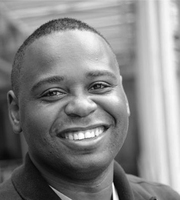 MAURICE EMERSON DECAUL, a former Marine, is a poet, essayist, and playwright, whose work has been featured in the New York Times and The Daily Beast among others. He is a graduate of Columbia University and is currently working towards his MFA at New York University. Decaul is a contributor to 1in20's partner, The Homecoming Project, a public service campaign using visual journalism and media to raise awareness of veteran issues related to war and trauma.
Marvi Lacar for 1in20
---
1in20 is a community offering validation, support and a creative outlet for people coping with and surviving mental illness.
To commemorate Veterans Day, 1in20 honors servicemen and women, as well as those who stand with them, by encouraging freedom of expression through storytelling and art. Our goal is to help bring an end to the stigma surrounding an issue which continues to claim lives long after combat. If you are a sufferer, friend, family member, or caregiver suffering in silence, we invite you to join us and share your story. Share your stories to submit@oneintwenty.org