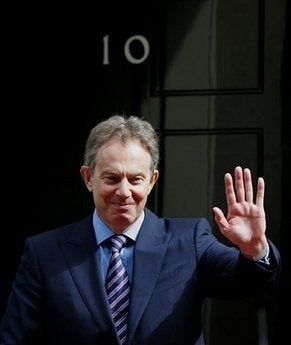 Tony Blair was a step closer to his predicted £40million a year salary today after being signed up by a second financial firm.
The former prime minister will assist Swiss company Zurich on "developments and trends in the international political environment".
The appointment comes less than three weeks after the ex-premier took on a similar role with JPMorgan, one of Wall Street's biggest investment banks, worth a reported £2.5million a year.