There are reports that Vladimir Putin And Alina Kabaeva have decided to get married. Here's a glimpse into the life of Putin's potential new bride:
From Wikipedia:
24 Years-Old: Born May 12, 1983 in Tashkent, Uzbek SSR, Soviet Union
Kabaeva is known for her extreme natural flexibility. She stands at 1.66m (5'4) and weighs 48kg (106lbs). Alina is Russia's most successful rhythmic gymnast to date, and is also one of the most decorated gymnasts in the history of rhythmic gymnastics.
Kabaeva started rhythmic gymnastics in Tashkent, Uzbekistan in 1987 at age 4. Her first coach was A. Malkina. She made her international debut in 1996. In 1998 at age 15 Alina took out the European Championships in Portugal, her victory considered by many to be completely "out of the blue".
Took home a gold medal in rhythmic gymnastics at the 2004 Olympic Games in Athens.
Took home a bronze medal in 2000 Sydney.
Since 2005 she is a member of the Public Chamber of Russia.
Since 2007 she has been a member of the Russian parliament, the State Duma, representing the
pro-Kremlin United Russia party.
Scroll down for videos and photos of Alina Kabaeva.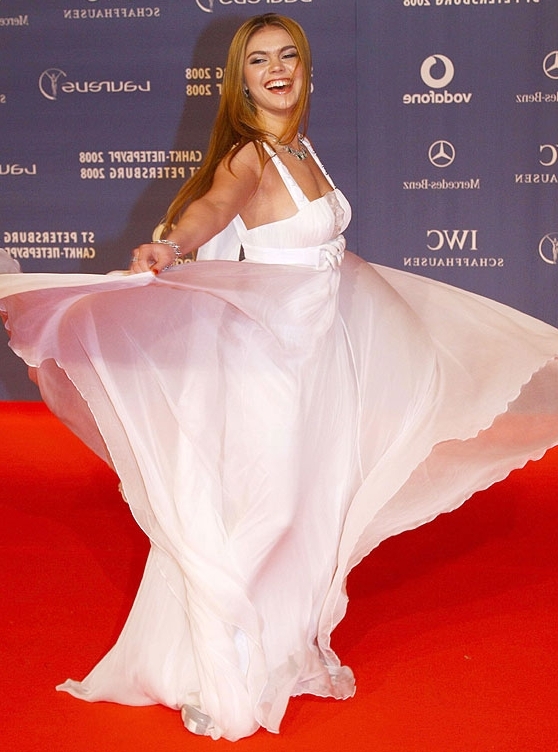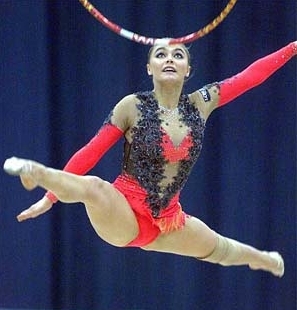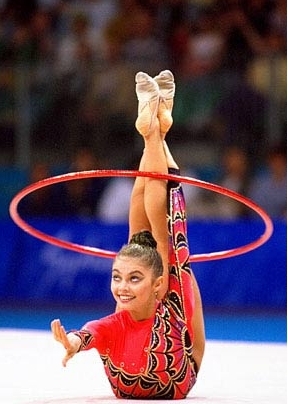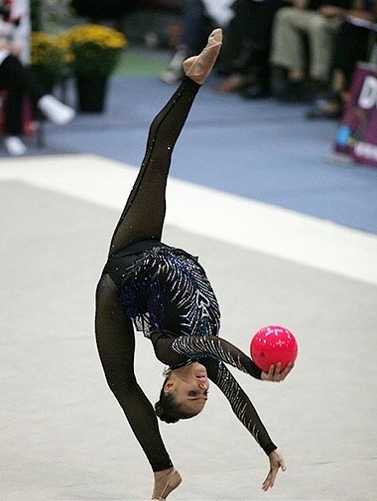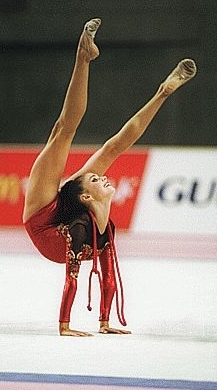 Watch Alina at the 2004 Olympics in Greece.
Watch Alina at the Rhythmic Gymnastics Gala