An oceanfront Palm Beach mansion Donald Trump owns is under contract for sale to an unnamed foreign buyer for $100 million - the property's official asking price - according to sources close to the billionaire real estate mogul.
The 80,000-square-foot property at 515 N. County Road sits on 6 acres and has 475 feet of unobstructed oceanfront, making the price per linear foot $210,526.
In a telephone interview Wednesday, Trump would not comment on the just-signed contract except to say that the property "is the best piece of land anywhere." The deal reflects the still-booming mansion market in Palm Beach, a market seemingly immune to the gyrations in the residential real estate industry.
"It speaks to the absolute wonder of Palm Beach and why everybody wants to be here," said Susan Polan, a broker associate with Illustrated Properties Real Estate of Palm Beach.
The unnamed buyer is considering tearing down the recently remodeled mansion and possibly subdividing the property, according to sources. Although bulldozing an 80,000-square-foot luxury estate might seem bizarre for the average homeowner, it's nothing new for ultra-rich buyers willing to pay huge sums for precious oceanfront property.
Trump paid the fire-sale price of $41.35 million for the estate in 2004.
Keep reading

-or-
See Pictures: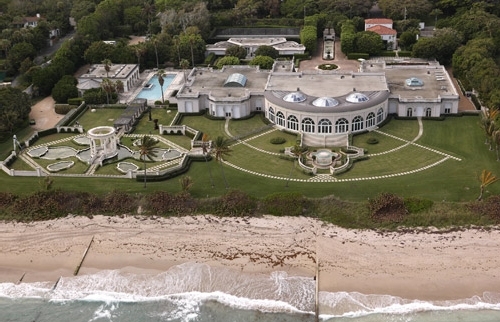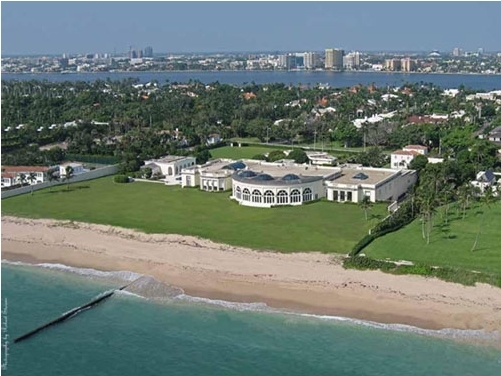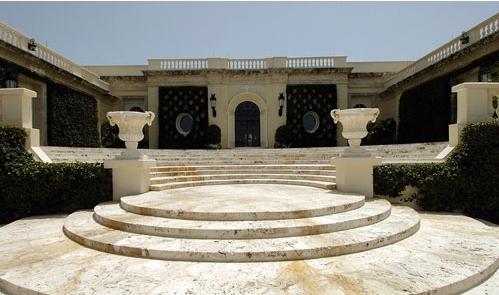 The mansion has, 6 acres, 475 feet of oceanfront, 62,000-square-foot home with nine bedrooms, Ballroom, Media room, Wine room, Art gallery, 4,100-square-foot conservatory, Two guest houses, 48-car garage