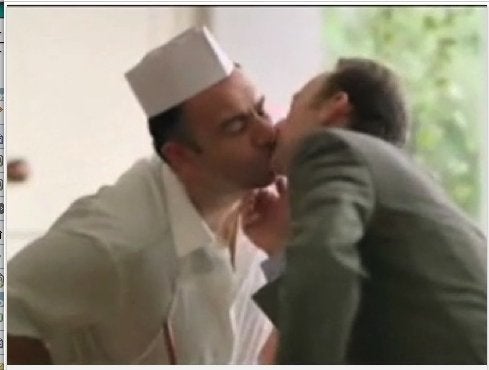 Heinz' new ad opens with a family on a normal morning routine with a young boy and girl getting ready for school and their father preparing for the office.

The young boy and girl go to the kitchen to get their sandwiches, which are being prepared by a man with a New York accent dressed in a deli serving outfit who they refer to as "mum".

When their father goes to get his sandwich he says to mum in the kitchen "See you tonight love".

However, mum barks back "Hey, ain't you forgetting something?", at which point the two men share a kiss. Mum then sends the father off with the words: "Love you. Straight home from work, sweet cheeks."
The ad is part of a campaign with the tagline, "Give your BLT a little NYC" and, as the Guardian reports, the concept is, "the product tastes so good 'It's as if you have your own New York deli man in your kitchen.'"