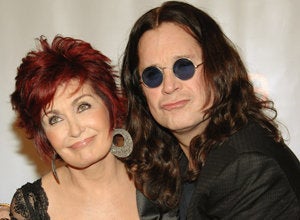 Sonny and Cher. Donny and Marie. Ozzy and Sharon?
Fox has given a six-episode order to an hourlong variety show hosted by Ozzy Osbourne, Sharon Osbourne and their kids, Jack and Kelly. Untitled skein from FremantleMedia North America will be exec produced by James Sunderland, an exec producer on Fremantle's NBC series "America's Got Talent," on which Sharon serves as a judge.
Mike Darnell, Fox's prexy of alternative programming, envisions the show as something of a throwback to the heyday of variety skeins such as CBS' 1970s staple "The Sonny and Cher Comedy Hour" and ABC's "Donny and Marie."