The Times of London has annointed the adorable Dolly Parton a feminist hero.
Dolly's roof-raiser was the latest example of a noticeable social trend, one that we shall call, obviously, "dolliness", after the woman who embodies its spirit. Think of the Spice Girls tour and the Sex and the City film. The gaggles of hatted, stilettoed ladies ricocheting around the races and the tennis. Coleen on her extended hen weekend; Cheryl Cole escaping her husband in Thailand with team Girls Aloud; and that later addition to the ladies-only canon, the baby shower. They constitute a new form of female camaraderie that, while clearly not new, is suddenly out, proud and quite deafeningly loud.
Or take a look back at Dolly's very singular sense of style: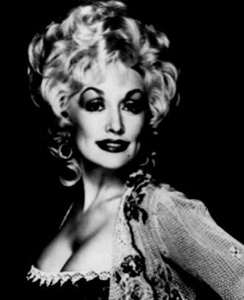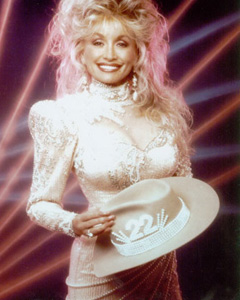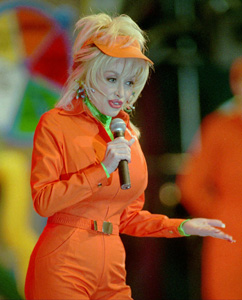 Or watch vintage Dolly do a convincing British accent and recount the story of a redhead named Jolene who tried to steal her husband:
Check out her glittery fansite DollyParton.com.
Tell us below: do you think Dolly Parton is a feminist hero?