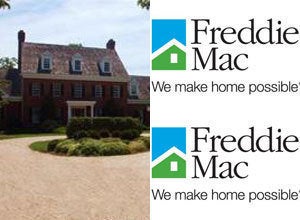 Freddie Mac CFO Anthony "Buddy" Piszel must be feeling the crunch, as the NY Post reports he is selling his Maryland vacation home for $5 million
Piszel, 51, whose job is hanging by a thread at the beleaguered finance company, listed his stately vacation playground on Maryland's Eastern Shore two weeks ago for $5 million - presumably since learning the fate of the company.

The custom-renovated, three-story Georgian-style mansion, known as "Rigby's Lott," is on 4.5 gated waterfront acres. It features six bedrooms, six baths, formal dining and living rooms, a cherry-paneled den, game/media room and gourmet kitchen.

Piszel bought the Easton, Md., spread - which includes a new pool, hot tub, a guest house, a horse stable and riding ring - only 18 months ago.

Some of the fancy toys on the property include a $230,000 38-foot Fountain Sportfish Cruiser, ironically named "A Better Decision," powered by three fuel-sucking outboard engines, two high-end Jet Skis, a house Jeep and a few horses.
As chief financial officer, Piszel is responsible for the company's financial controls, financial reporting, tax, capital oversight, and compliance with the requirements of Sarbanes-Oxley. He also oversees the company's annual budgeting and financial planning processes.
A search of the area and found these photos of the home, with the name Rigby's Lott in Easton, on the market for $4.975 million.