"CBS Evening News" anchor Katie Couric debuted a new, shorter haircut Monday night — and before you even start wondering whether it's sexist to report on Couric's hair, read this: our coverage of Chris Matthews' hair from earlier this year.
SEE A SLIDESHOW OF KATIE COURIC'S HAIR THROUGH THE YEARS
Previously, Couric's hair could best be described as shoulder-length, while the new pixie cut just hits neck level.
See before and after pics, and video, below.
BEFORE: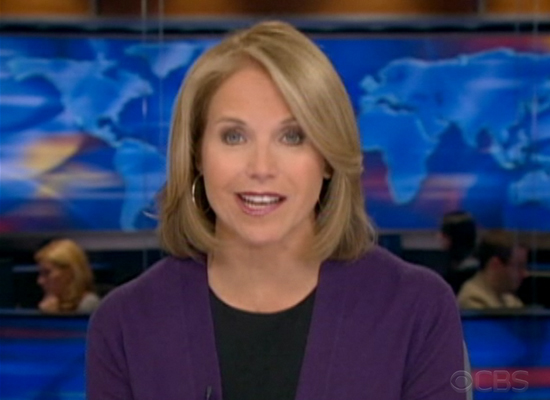 AFTER: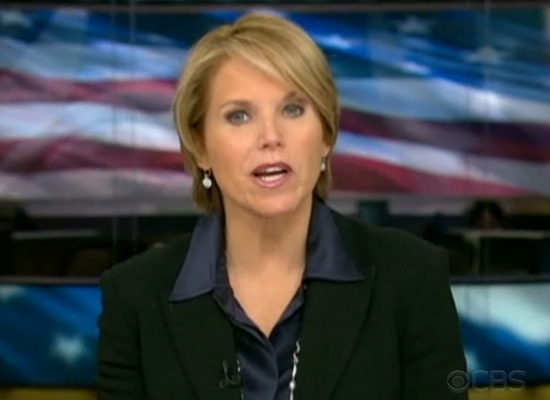 Watch Couric report the news sporting her new 'do below: