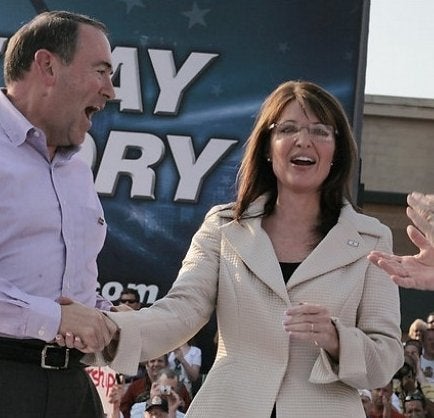 Unlike John McCain's daughter Meghan, former GOP Presidential candidate Mike Huckabee doesn't have a policy against talking about Sarah Palin. In an interview with A.J. Jacobs from Esquire released Tuesday, Huckabee refused to join Palin's cabal against Katie Couric, saying the anchor was "extraordinarily gentle, even helpful" to the candidate. Read the excerpt on Palin below from the article.

I ask him if she was treated fairly by the media. "There were a lot of unfair things. Sexist things that would never have been asked of a male candidate." He pauses. "Now I must say I did not think that either the Charlie Gibson interview or the Katie Couric interviews were unfair. In fact, if anything, Katie Couric was extraordinarily gentle, even helpful. [Palin] just...I don't know what happened. I can't explain it. It was not a good interview. I'm being charitable."

He pauses. "I think it was overpreparation. She'd been hammered by McCain's aides, 'Say this, don't say that.' "

Huckabee has met Palin a few times and talked to her backstage at the Republican National Convention.

"Did you give her any advice?"

"I didn't figure that she was shopping for my advice."

"But she sure was shopping."

"Yeah," chuckles Huckabee. Then stays quiet. I set him up for an easy spike, but he holds his tongue.