Original caption: The Jonas Brothers, from left, Kevin Jonas, Joe Jonas and Nick Jonas stand by their likenesses at Madame Tussauds in Times Square for their wax figure unveiling.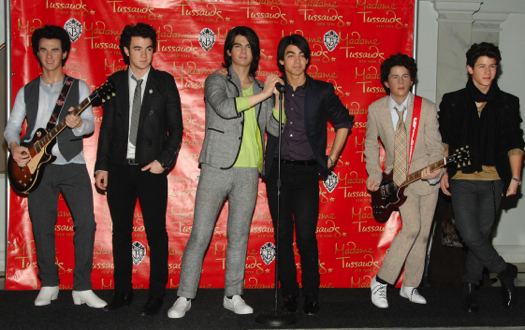 THURSDAY'S WINNER:
"OOH look it's the Jonas Brothers, let's hit that." By smallfry.
WEDNESDAY'S WINNER:
Phyllis Diller and Liz Taylor backstage at the Grammys. By applehead.