Finally--the blog the world has been waiting for. Neck of State diligently tracks President Obama's ties in an attempt to find not-so-hidden meaning.
For example, here is what they concluded from Obama's silver-y neckwear in Saturday's weekly address:
Obama's choice of a tie that's neither red nor blue shows that he's not only above partisanship, but also above bipartisanship. With all the emphasis that gets placed on reaching across the aisle, the President has found it necessary to point out that bipartisan is not the same as correct.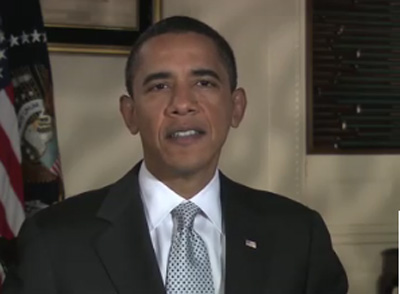 The blog also defines its mission as follows:
Neck of State is a research blog that studies how what the President of the United States of America wears on his or her neck may affect their decisions while in office. Our current mission is to track, catalog, and correlate the neckties and other neckwear of President Barack Obama. President Obama was a powerful force for change long before he took office, and it's imperative that we understand, clearly, how his choice of neckwear affects world events.
RELATED SLIDESHOW: